Mahama seeking to score 'cheap political point' with ambulance criticism
The Akufo-Addo administration has hit back at former President John Mahama on his criticism over the distribution of 307 ambulances last Tuesday.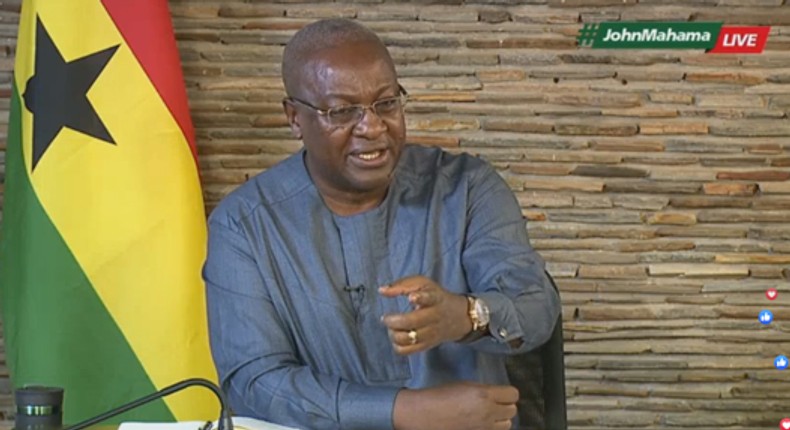 The Minister of Information, Kojo Oppong Nkrumah, said the criticism from the ex-president was to score "cheap political point."
He said: "Is the former President suggesting that when his party was demanding that the ambulances be distributed now, they had no faint idea of where they would take people to when they are distributed? So it was just [an empty] demand that distributed the ambulances now? It was just an attempt to create some disaffection and embarrassment?"
"To begin to change even your own position, from, bringing about 600 ambulances out of which just about 130 came… is actually even laughable.
"How do we ensure that they are maintained, how do we ensure that they are paid for, how do we ensure that prank calls are reduced, how do we ensure that emergency healthcare is improved, not try to score cheap political points with it," Mr. Oppong Nkrumah said.
He urged the former president to move the conversation to how the ambulances are going to be maintain and how prank calls are going to be reduced.
The government's response follows a media engagement by the ex-president and NDC flagbearer in which he chastised the Akufo-Addo government for distributing ambulances without the corresponding resourcing of health facilities in the country.
Mr. Mahama felt the ambulances may not be able to serve their purpose because most of the country's hospitals and clinics are not capable of handling emergency cases.
"All the hospitals that were being built to improve healthcare have been brought to a standstill and instead, they are glorifying in the distribution of ambulances. Where do ambulances take sick people to?" he questioned.
JOIN OUR PULSE COMMUNITY!
Recommended articles
I won't change electoral laws to go beyond two terms – Akufo-Addo assures Ghanaians
The e-levy is not compulsory; just don't use MoMo – Carlos Ahenkorah to Ghanaians
WASSCE 2021: Over 1,300 subject results and 174 entire results cancelled
Police arrests V8 drivers: NPP lawmaker faces court for breaking road traffic regulations
Group to buy car for father who went viral for carrying his daughter during drivers' strike
One Teacher One Laptop deductions: We don't know All Teachers Alliance group - NAGRAT
Ghana's presidential jet has become Uber for African Heads of States – Okudzeto Ablakwa
Tamale: GH¢1.9m bus terminal left to rot after 5 years of completion
Suspected land guards allegedly burn newly built police station