Anti-LGBTQ+ bill: Male dogs don't have sex with each other - Former NPP MP
The former Member of Parliament for Upper Denkyira West, Benjamin Kofi Ayeh, has added his voice to the force against the LGBTQ+ community that the practice of homosexuality won't be accepted in the country.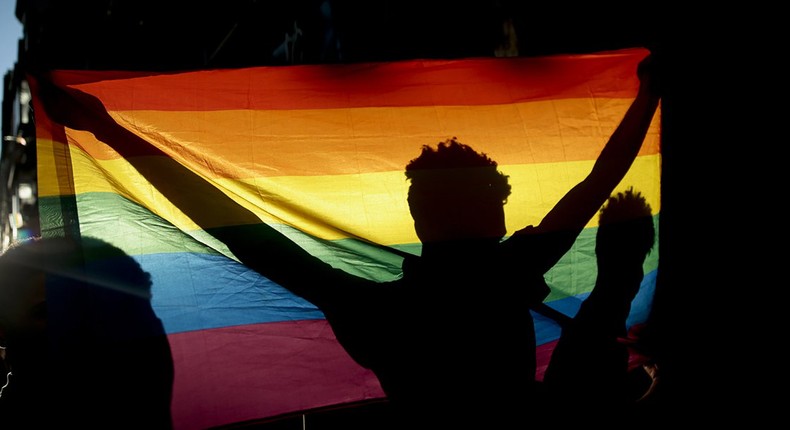 Some Members of Parliament have proposed a bill on the practise of LGBTQ+ in the country.
The proposed bill could see LGBTQ+ community members imprisoned between five to 10 years for identifying or advocating for their rights.
If the bill is passed, people of the same sex who engage in sexual activity could be fined or jailed for between three to five years.
The law would also make it a crime to be LGBTQ+, it would be punishable by five years in prison for any person to identify as lesbian, gay, transgender, transsexual, queer, pansexual.
The bill, entitled "The Promotion of Proper Human Sexual Rights and Ghanaian Family Values Bill 2021" was submitted to parliament in June 2021.
The former lawmaker speaking on Accra-based Peace FM Ayeh wondered how the anti-LGBTQ+ bill infringe on the rights of humans.
"If I decide to kill myself and don't die, the law will deal with me. Why? Is it not my right? Is it not my life? Why doesn't the law permit me to do what I like? Right now, if I have sex with my daughter, will the law deal with me or not?" he asked.
He said "Based on our values and culture, we have said we accept this or reject that; if you go against the acceptable conduct, you will face the laws. How come someone is using his values to adulterate the values that we now want to embrace?
"If you are a man and feel that you're a woman, will you be taken to the girls' or boys' hostel when he goes to the Secondary school? Or if he goes to the hospital, will he be admitted into the female ward or male ward?
"I haven't seen my male dog having sex with another male dog. No, no, it doesn't happen. How much more we, humans, who feel we're superior beings?" he asked.
Recommended articles
Newly commissioned Ghanaian Catechist dies after feeling dizzy while preaching
Have you seen a foolish rich man before? – Ken Agyapong asks Annoh-Dompreh
James Quayson will win Assin North by-election – Sammy Gyamfi
Assin North by-election: It seems they are taking us for fools — Chief speaks
Teachers cry out to GES over textbooks after 5-years of implementing new curriculum
NPP flagbearership race: Peter Amewu endorses Alan
I'm confident of winning Assin North NPP parliamentary primaries - Charles Opoku
Paramount Chief distances himself from 14-day ultimatum to Agyinasare
Ensure fairness in the presidential primaries – Alan Kyeremanten's camp to NPP