MPs have not tested positive for COVID-19 - Kate Addo
The Director of Public Affairs at Ghana's Parliament, Kate Addo has denied reports in a section of the media that some Members of Parliament and staff of the House have tested positive for the coronavirus.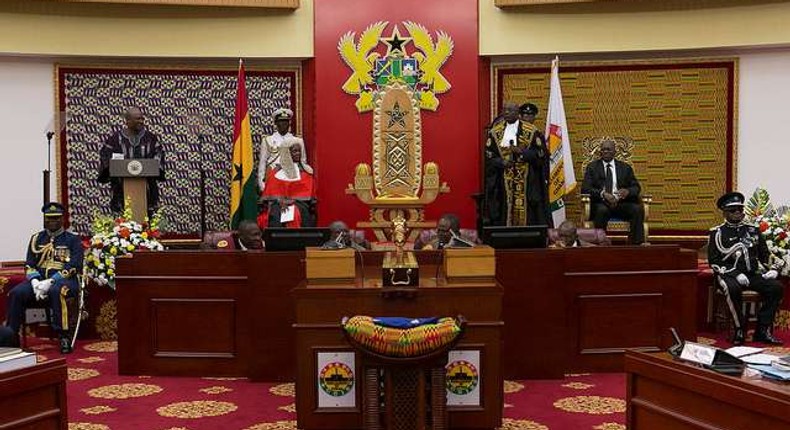 According to a statement signed by Madam Addo, no MP or staff of Parliament have tested positive for the pandemic.
She noted in the letter copied to all media houses that the results of tests conducted on MPs and staff have not yet been received.
"The confidentiality protocol of testing for COVID-19 is that, those who test positive will be called directly by the testing team and be taken through the necessary steps for quarantine and treatment.
"Officially Parliament is unaware of any such call and has no official figures from the National COVID-19 response team," the statement noted.
Parliament has thus assured the public that it remains committed to ensuring the safety and avoidance of the possible spread of the disease in the House.
Citizens are encouraged to call or reach Parliament online with their inquiries and only attend upon the House if it becomes absolutely necessary.
Meanwhile, at an earlier press briefing, the Majority Leader, Osei Kyei-Mensa-Bonsu said: "…Anybody who tested positive, the information will not be transmitted to all of us. It is between the person and the people who did the test. Some confidentiality is required in these matters and we needed to be very circumspect."
Recommended articles
Church of England launches project to stop referring to God as 'He', 'Him' and 'Our Father'
Ken Ofori-Atta should be chased out of office by the military – Yaw Tano
Enchi constituency: 14 persons arrested in connection with disturbances at NPP elections
University of Ghana converts plastic waste to petrol, diesel and gas
Police pushed cannabis into his throat in our absence - Shadrach's sister alleges
Ablakwa vs Kusi Boateng: NDC condemns judicial abuse and despicable efforts to gag MPs
Meet Alphonsus Adu-Bredu an NSMQ alumnus developing wild robots
You are not a preacher, you are a witchdoctor – Prophet Oduro slams Kyiri Abosom
GH₵50m worth of cannabis destroyed by NACOC