COVID-19: 33 Ghanaians have died from disease in New York
Ghana's Ambassador to the United States of America, Baffour Adjei Bawuah has revealed that at least 33 Ghanaians have died of COVID-19 in New York.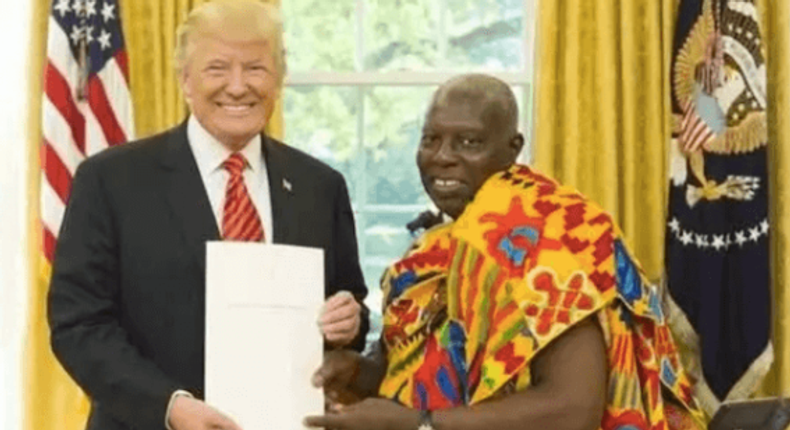 He disclosed in an interview with Citi News on Tuesday, May 26, 2020.
"Quite a number of Ghanaians have been affected and indeed we have 33 people who have been verified to have died from the disease in New York alone," he said.
Mr. Adjei Bawuah further indicated that about 300 Ghanaians have also registered with the embassy to return home. He opined that they included government officials on official duties and others.
"At the moment, about 300 people [Ghanaians] have expressed a situation where they believe that they are stranded and therefore want to come back home and…we are liaising with the US government particularly in connection with some [Ghanaian] students and some officials who came here and are stranded."
"The students, in particular, are now living with host families and that has put a bit of pressure on these families but we are reasonably certain that by the end of this week, we would have been able to relay to the US government enough [information] for those people to be brought home," the ambassador told Accra-based GHOne TV in a separate interview.
Ghana's borders – air, land, and water – are currently closed until May 31 due to the coronavirus pandemic.
Meanwhile, the country's COVID-19 case count as of May 26 is 6,964, according to data from the Ghana Health Service (GHS).
The West Africa nation's death toll is at 32.
Recommended articles
Church of England launches project to stop referring to God as 'He', 'Him' and 'Our Father'
Ken Ofori-Atta should be chased out of office by the military – Yaw Tano
Enchi constituency: 14 persons arrested in connection with disturbances at NPP elections
University of Ghana converts plastic waste to petrol, diesel and gas
Police pushed cannabis into his throat in our absence - Shadrach's sister alleges
Ablakwa vs Kusi Boateng: NDC condemns judicial abuse and despicable efforts to gag MPs
Meet Alphonsus Adu-Bredu an NSMQ alumnus developing wild robots
You are not a preacher, you are a witchdoctor – Prophet Oduro slams Kyiri Abosom
GH₵50m worth of cannabis destroyed by NACOC