NDC will come and increase e-levy should they win power in 2024 – John Boadu
The General Secretary of the ruling New Patriotic Party (NPP), John Boadu has called on Ghanaians to discard the noise the opposition National Democratic Congress (NDC) is making on the proposed e-levy.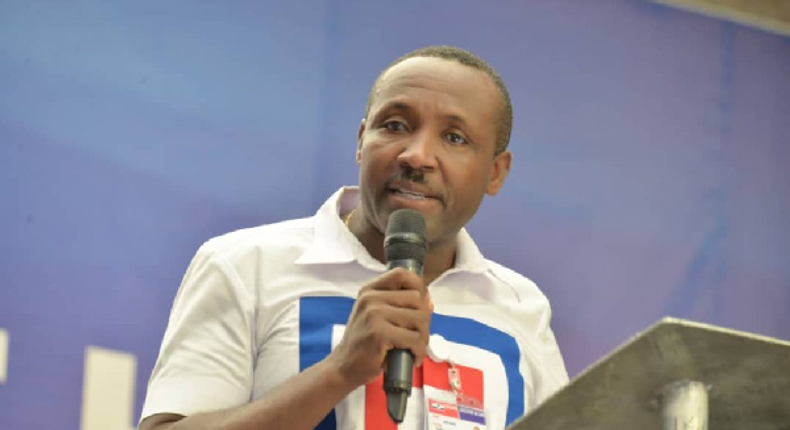 According to him, the NDC will never scrap it should they come into government.
Mr. Boadu argued that the opposition party will likely increase it rather than scrap it.
In an interview on Citi News, John Boadu said: "When we were bringing the 'Talk Tax', they kicked against it. They demonstrated against it but at the end of the day when they came to power, they didn't remove it. They rather increased it because it was an innovative way of raising revenue."
"So I believe that they believe this is an innovative way of raising revenue and I can assure Ghanaians that they will never withdraw this tax when they come to power. So Ghanaians should ignore them."
Also, the Communications Director of the party, Yaw Buaben Asamoah, also in a Citi News interview asked Ghanaians to support the passage of the levy and demand accountability for same.
"I will be the first to admit that governments after governments records on delivery of public services, public goods have not always been the best in terms of the expectations of the people, but sometimes it is also because of the short funding mechanism that is why you have so many government assets abandoned across the country."
"So we agree that people are skeptical but that is why people must now hold us accountable and participate in this money because it is not money that is going to be borrowed but is money that is coming from them (Ghanaians). So they should own the process and participate in it and demand accountability and ensure that the projects are delivered."
Members of the Minority in Parliament have lambasted the government against the introduction of the e-levy.
They have insisted that the levy is regressive and would compound the suffering of the masses.
JOIN OUR PULSE COMMUNITY!
Recommended articles
UDS marks International Day for persons with disabilities
2021 best farmer gets two-bedroom apartment and GH¢600,000
Nana Addo honoured as he receives first-ever "International Nation Builders Award"
Overall Best Farmer for Accra Metropolitan Assembly gets bicycle and sprayer
It's a great time to invest in Ghana and the safest country in West Africa – Nana Addo
Police to inspect COVID-19 vaccination cards of trotro drivers from January 2022
Minority caucus in parliament issues statement to overrule Haruna Iddrisu's 1% E-Levy comment
Commuters to be stranded as Private Transport Operators begin sit-down strike on Monday
Roche and Ghana Ministry of Health partner to open new cancer centre at Ho Teaching Hospital