Gov't will have difficulties with nursing trainee quota system - Segbefia
The former Health Minister has advised the government to reconsider the decision.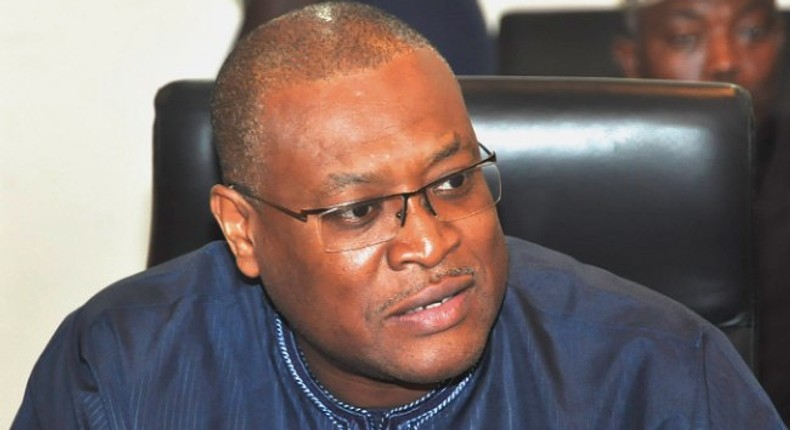 A former Health Minister, Alex Sebgefia has asked the government to review its decision to restore allowances to trainee nurses.
He believes that the government would put itself in a difficult situation if it goes ahead to implement the move.
"I think that they are creating difficulties for themselves because the allowance is not something that should be brought back at this stage," he said on Accra-based Citi FM.
The government has sent a directive to all public nursing and midwifery schools to reduce their intake to only 60 percent of the school's capacity.
Many believe that the decision to reduce intake of nurses now is to enable the government to fulfil its promise of restoring the nurses' trainee allowance withdrawn by the previous NDC administration.
The Health Ministry has since explained that the decision to reintroduce the quota system is to improve the quality of nurses.
But Segbefia believes that the current quota system could only create shortage of nurses in the country since "less nurses will be trained".
He explained that during his administration, they scrapped the allowance with the intention of introducing the trainees to the student loan scheme to increase admissions into the health institutions.
The laws at the time, however, prevented the trainees from getting access to the loan scheme.
But Segbefia said that they were in the process of bringing out policies to enable the students access the scheme but were not able to do so after losing power to the NPP.
"We had said by this time that we will pay them 150GHc but we were hoping to change the law if we had come back to power and the student loan was available, we would not have gone back to dealing with the allowances we would have said that this is the student loan, apply for it like anybody else and go to work. And when you finish what we will give you as a guarantee is that we will try and employ you even on a staggered basis but we will make sure that we employ you because we need all the nurses."
"We were looking as part of our long-term programme was that just the same way we were employing doctors from Cuba we thought that if were able to get fully qualified nurses we had a few African countries which had shown interest in us exporting full time nurses to them if they required it so we were not worried about the number of nurses coming out we were worried about the quantity and quality in particular areas," he explained.
JOIN OUR PULSE COMMUNITY!
Recommended articles
Covid-19: Ghana cannot afford a fourth wave, health workers are tired - Nsiah Asare
Inspector-General of Police and his team join cocoa farmers on Farmers' Day
FORBES AFRICA names President Akufo-Addo as African Of The Year
Cape Coast shows massive support for Agric minister's 2024 presidential bid (video)
Overall Best Farmer in Accra Metropolis honoured with polytank, fertilizers, insecticides, seeds
Asiedu-Nketiah betrayed me and "he'll pay a very high price" for his betrayal - Koku Anyidoho
Humanitarian Awards Global releases "100 Most Influential Change Makers In Ghana 2020-2021"
UDS marks International Day for persons with disabilities
2021 best farmer gets two-bedroom apartment and GH¢600,000