Schlupp overtakes Essien as Ghanaian footballer with most appearances in Premier League
Crystal Palace utility man Jeffrey Schlupp has become the Ghanaian footballer with the most appearances in the Premier League.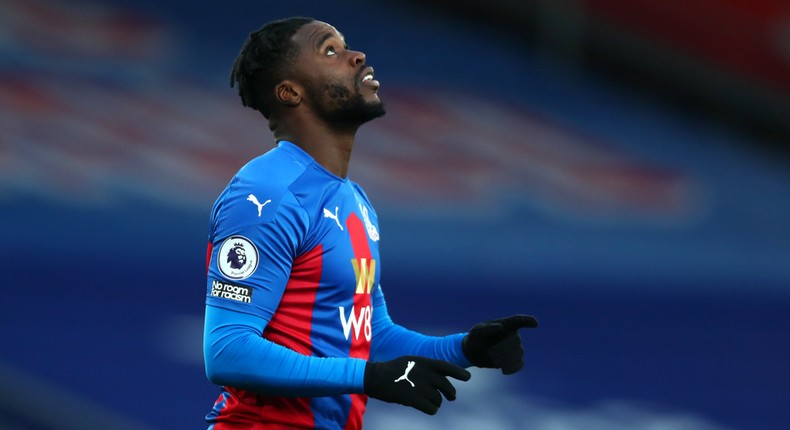 The 28-year-old played his 169th game in the English topflight when he started in Saturday's 2-0 win over Sheffield United.
Schlupp has now overtaken Michel Essien, who also played 168 times for Chelsea during his eight-year stint at Stamford Bridge.
The Ghanaian previously played for Leicester City and was part of the Foxes team that won the Premier League in 2015/16.
He then moved to Crystal Palace in the summer of 2017 and has since been an integral part of the Eagles as they aim to avoid relegation this season.
This comes after Jordan Ayew also became Ghana's all-time top-scorer in the English Premier League last year.
The Crystal Palace forward overtook the legendary Tony Yeboah's 24 goals in the English topflight after taking his tally to 26 goals in the Premier League.
Recommended articles
We can work together to achieve our goal - Ato Forson
NDC reasserts its position on the need for Akufo Addo to downsize gov't
Six perish in gory Akuse accident
Mahama expresses disappointment in minority for approving ministers
Eschew bitterness and support the new leadership - Gyampo slams NDC MP's
Justices George Koomson and Ernest Gaewu approved by parliament as Supreme Court judges
KT Hammond, Bryan and other new ministers approved by parliament (How MPs voted)
NDC MPs reject two justices nominated to the Supreme Court
Parliament suspends sitting over disagreements on how to vote for Supreme Court and Ministerial nominees