UG Medical Centre to start operations from next year
Dr. Darius Osei, the Chief Executive Officer of the University of Ghana Medical Centre has disclosed that facility will be operational in 2021.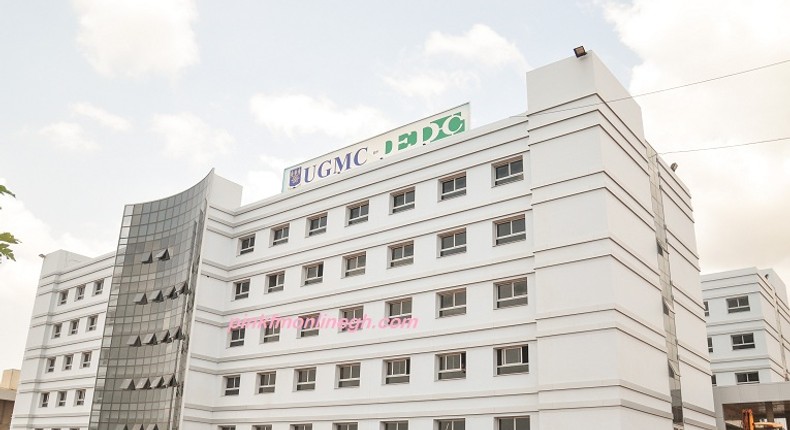 Per an agreement between the two parties, government will take 60 percent shares of the facility with the University reserving 40.
Addressing the government assurances committee at the centre Friday, CEO for the facility Dr. Darius Osei disclosed the hospital will be fully operational in 2021.
"The ownership composition is the government is having 60% shares and the university is having 40% shares. There is supposed to be a board where the university will provide 5 members and the government will have six members. I'm sure there will be a legislative instrument that will provide the composition of the membership here so than not anybody can be on the board".
The $217 million University of Ghana medical centre which was constructed by the Mahama administration has not been operational. A tussle between the University Authorities and the Ministry of health over who has the right to manage the facility has protracted the opening of the facility.
The 650-bed facility is the first of its kind in West Africa and second to only a few hospitals in South Africa. The then Government secured a loan facility from Harpo Alim Bank of Israel for the project.
JOIN OUR PULSE COMMUNITY!
Recommended articles
We are still on target to vaccinate 20m Ghanaians by the end of 2021 – GHS
Stop being irresponsible and accept defeat for your defective budget – Minority to NPP MPs
Check out the champions of the NSMQ from 1994 to 2021
Citi TV gives NSMQ 2021 star Francisca Lamini GH¢5,000
I will not allow the government to frustrate parliament - Bagbin
2022 budget: Asiedu Nketia was too powerful for NPP MPs - Pelpuo
2022 'Agyenkwa' budget will take Ghana on the path of job creation – Koduah Frimpong
Police officer arrested for sexually harassing woman in a car
Sammy Gyamfi congratulates Parliament for rejecting 2022 'killer' budget