We were not consulted on Minority leadership change - Muntaka
Mohammed Mubarak Muntaka, the ousted Minority Chief Whip in Parliament has disclosed that they were not consulted in the changes instituted by the National Democratic Congress (NDC).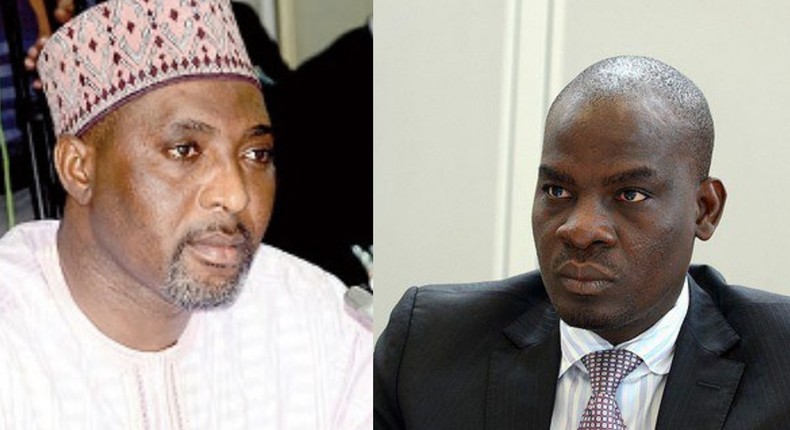 He said the Minority leadership under Haruna Iddrisu were changed unilaterally by the leadership of the party.
Speaking to the press in Accra, the Asawase Member of Parliament said there was no consultations made.
"At no such meeting was this issue brought up for discussion. So it is clear that the letter may have been written by the General Secretary, but it's a decision by a few people, and we believe that our party should sit up because Article 55 of the 1997 constitution enjoins us to follow democratic processes."
"We were never consulted. Rumours that some elders were sent to talk to us, that is not true. We do not think it is acceptable for us as parliamentarians to watch on as leaders are chosen for us," he said when the NDC MPs petitioned the party leadership over the recent changes in its front bench in the house.
Meanwhile, several NDC MPs including MP for Bolgatanga East, Dominic Ayine, and Tamale Central MP, Murtala Muhammed later described the leadership changes as undemocratic and deeply worrying, after they claimed they were not consulted prior to the change.
The NDC earlier this week replaced Minority Leader Haruna Iddrisu with Dr. Cassiel Ato Forson.
Emmanuel Armah-Kofi Buah, MP for Ellembelle also replaced Ketu North MP, James Klutse Avedzi as the Deputy Minority Leader while Kwame Governs Agbodza replaced Asawase MP, Muntaka Mubarak as the Minority Chief Whip.
Meanwhile, Mustapha Gbande, the Deputy General Secretary of the NDC was attacked and beaten up by some angry youth suspected to be members of the party who stormed a radio station where he was speaking to justify the reshuffle of the leadership of the party's caucus in parliament.
The hostile incident occurred on January 25, 2023, on the premises of Radio Tamale 91.7.
According to the media house, Gbande was eventually saved from the irate men and whisked away, but he received verbal assaults and several slaps.
Recommended articles
We can work together to achieve our goal - Ato Forson
NDC reasserts its position on the need for Akufo Addo to downsize gov't
Six perish in gory Akuse accident
Mahama expresses disappointment in minority for approving ministers
Eschew bitterness and support the new leadership - Gyampo slams NDC MP's
Justices George Koomson and Ernest Gaewu approved by parliament as Supreme Court judges
KT Hammond, Bryan and other new ministers approved by parliament (How MPs voted)
NDC MPs reject two justices nominated to the Supreme Court
Parliament suspends sitting over disagreements on how to vote for Supreme Court and Ministerial nominees