7 great foods to cure insomnia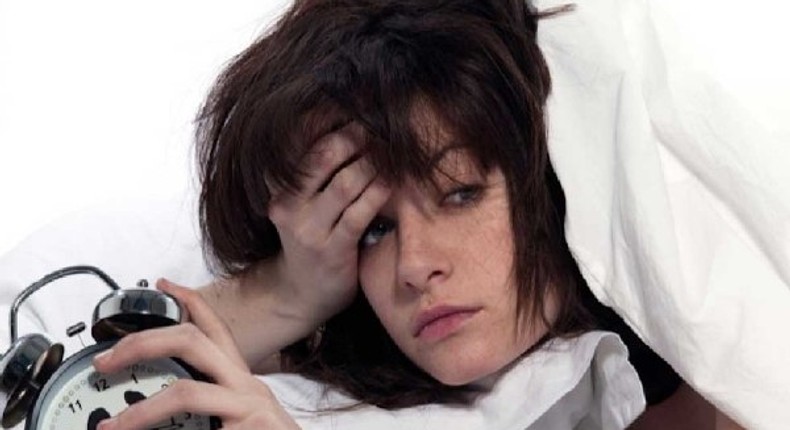 Nearly 1 in 10 adults suffers from insomnia and as such can significantly decrease the quality of one's life
Nearly 1 in 10 adults suffers from insomniaand as such can significantly decrease the quality of one's life. Just as work and family related activities remains the number one cause of insomnia eating the wrong food can also be a cause such as sugar, caffeine, gluten or polyunsaturated fat.
However, living a healthy diet andimproved life style is the first step to ending sleep deprivation.
Here are 7 great foods to start with. Eggs: eggs contains Tryptophan is an amino acid found in food Have a snack of a poached or hard-boiled egg alongside veggies a couple of hours before bedtime.
Grapes: contain quite high levels of melatonin that helps us control our sleep-wake cycle.
Yogurt: yogurt contains calciummineral needed for increasing the level of tryptophan and melatonin. Eat some of this product in the evening to see how effective it is.
Nuts: to get a good night sleep eat10-15 nuts or a handful of nuts it increase the level of serotonin the brain needs produces to make you feel happy and satisfied.
Bananas: bananasprovide a sedative effect and they are good source of potassium which plays an important role in how deep your sleep will be.
Honey:  to help you feel relax an hour before bedtime consume a couple of tea spoons of honey with a glass of warm milk or a cup of herb tea.
Oatmeal: oatmeal contains ahigh in magnesium and potassium composition and is usually associated with breakfast but is also known to be another food that can invoke sleepiness.
Recommended articles
NDC Flagbearership Primaries: John Mahama to be vetted today
Ministerial Approvals: My father would have made all the NDC MPs swear on Antoa – Zanetor Rawlings
'Traitors, Judases and Esaus' – Ablakwa blasts NDC MPs who approved Akufo-Addo's ministers
I intend to do work that will increase investment in Africa - Kamala Harris
US Vice President Kamala Harris arrives in Ghana
Police reroute traffic in Accra and Cape Coast from March 26 to 29
Treason felony suspect, Dr. Mac Palm dies
Obuasi Prisons commander, DDP Aidoo retires
We can work together to achieve our goal - Ato Forson