West Hills Mall incident: Autopsy report shows deceased had cannabis in his throat
The police autopsy report has confirmed that the suspect at the centre of the West Hills Mall death case, 32-year-old Shadrach Arloo died of asphyxiation and obstruction of his airway by a foreign body.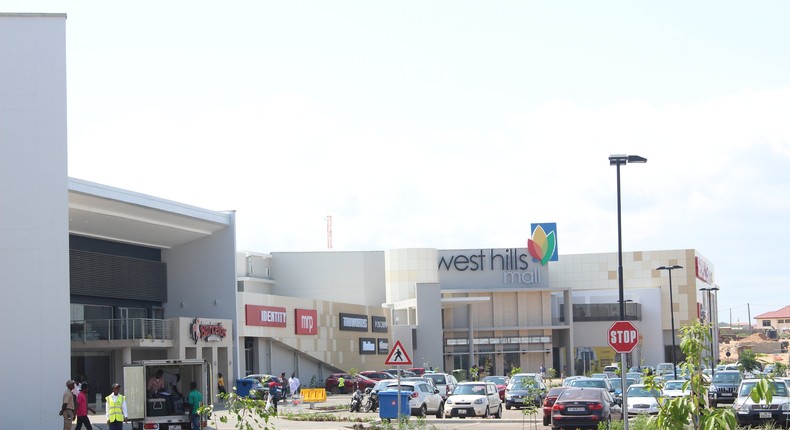 According to the autopsy report, the deceased had actually ingested what the police believed to be marijuana.
The police pathologist found eight zipped packets of dry leaves that were likely drug-related in the deceased's throat, tied with a piece of black polythene.
When submitted for forensic analysis in front of all parties involved, the recovered suspected narcotic substance proved positive for cannabis.
The Attorney General's office is being consulted to determine the next course of action for the police in light of the results of the post-mortem examination.
The police in a statement said "We would like to put on record that from the very beginning of this incident, the Police have involved all interested parties in the investigation process. It is therefore a matter of regret and great dismay, and we dare say un-Ghanaian that people who had all the information on the matter, would behave as though they had no idea of actions that were being taken by the police in respect of the case."
"It added: "we would like to urge the general public to exercise restraint and patience with matters that are under police investigation in order not to worsen the pain of those who are directly affected by such incidents."
The deceased, Shadrach Arloo died after an altercation with a police officer at the mall.
A video of the incident has gone viral, with the police launching an investigation.
The Mall has released a statement, explaining that its surveillance system captured the attempts by the officer to apprehend Arloo.
Accounts from eyewitnesses and Mall security indicated that the officer suspected Arloo was in possession of some illegal substances and asked to search his bag.
According to the accounts, the suspect removed something from his bag and swallowed it, prompting the altercation.
The Mall said its cameras captured an initial struggle as the officer attempted to handcuff the suspect.
The suspect eventually stopped struggling, appearing to be unwell.
He was transported to the on-site medical facility where he was pronounced dead on arrival.
Recommended articles
There's no evidence that NDC MPs were lured with money to approve Ministers – Ayariga
LGBTQI rights is a sensitive human rights issue – Akufo-Addo
MP for Kumawu Philip Basoah dies
Ghana doesn't have any law that criminalizes LGBTQ+ persons — Nana Addo
Accusations against BoG printing cash to finance gov't budget mischievous — Addison
Anti-LGBTQ+ bill is ready; we'll present it this week – Sam George
Prophet Mbonye predicted Turkey's earthquake before it hit, leaving believers in awe (video)
USA promises to help Ghana resolve economic crisis
Police invite 8 NDC executives for wearing military camouflage during Mahama's campaign