A presidential candidate needs $100m to win an election in Ghana – CDD
The Center for Democratic Development (CDD), in a latest research, has disclosed that a candidate needs about $100m to win a presidential election.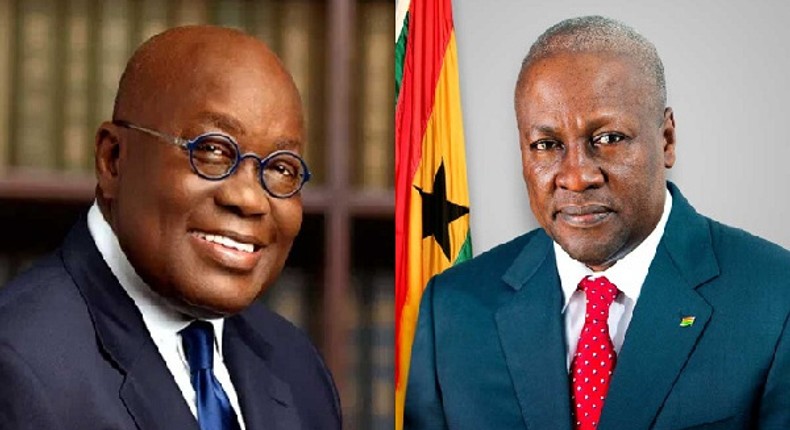 According to the CDD, this sum covers the flagbearer nomination elections to the general elections.
The report also said parliamentary candidates have to cough up nearly ¢4 million to win a constituency seat.
In an interview to shed more light on the research, a CDD-Ghana representative said: "And the cost of running for president, the study estimated that the most viable sum of money that a person who needed to run for president was $100 million…this is why we need to engage in conversations more to reform the state of monetisation of Ghana's politics".
"In the current estimate per this statement, running for Parliament was ¢4 million, out of this amount two million is dedicated towards nurturing constituencies and the other two million is after the securing of the candidature position," the report further revealed.
A representative at the Centre, Saajida Shiraz made these details public at an engagement between some political parties and the Parliamentary Affairs Ministry.
According to her, stakeholders need to reassess the terrain and come up with measures to address the problem.
This, she believes, will strengthen democracy and ensure that competent personnel man the country's resources.
Experts, following the just-ended elections, have raised concern over election financing and its propensity to affect the playing field as far as campaigning is concerned.
JOIN OUR PULSE COMMUNITY!
Recommended articles
Adulteration of petroleum products: 10 BOST workers to be sacked
You are ignorant - Asiedu Nketia tells NPP MP who called for his expulsion from Parliament
You'll spend Christmas without dumsor – GRIDCO assures Kumasi residents
Govt to reduce e-levy from 1.75% to 1.5% - Afenyo Markin
2022 Budget brouhaha: Minority unhappy with First Deputy Speaker
Akufo-Addo leaves Accra for conference of Black Caucus in US
Bench warrant for Madina MP's arrest is unconstitutional - Agalga
Practice of LGBTQ at Wesley Girls' and Mfantsiman SHS getting worse – Foh-Amoaning
Eastern Region: Youth vandalize mining site; fingers NPP Chairman and DCE for being complicit