Dr. Duffuor is finished in the NDC – Allotey Jacobs
A former Central Regional Chairman of the National Democratic Congress (NDC), Allotey Jacobs has predicted the doom of Dr. Kwabena Duffuor, a flagbearer aspirant.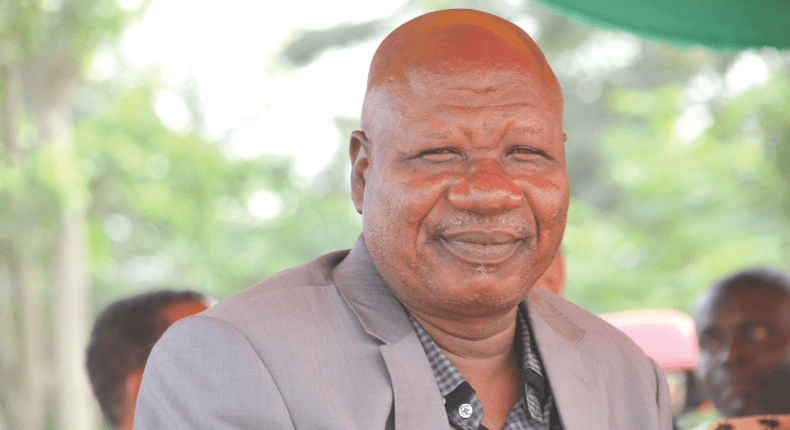 He said the former Finance Minister is finished in the party.
Allotey Jacobs said that Dr. Duffuor has played right into the hands of those people in the leadership of the NDC he describes as "dark horses".
"The dark horses in the NDC are at play...I would say this is the third trap. This trap is for Dr. Kwabena Duffour."
According to him, Dr. Duffour is "finished in the NDC...Kwabena Duffour is finished so far as the NDC is concerned. This is a game where there are certain forces there that I call them the 'dark horses'. All they wanted was for Dr. Duffour to go to court and he has also gone to court".
The former NDC Central Regional Chairman stated that the plan by the orchestrators of this plot was to present Dr. Duffour as an enemy of the party.
"It is about nothing but that being pushed to go to court and then letting the grass root that he is an enemy of the party. So, he is done; that's all!"
Relatedly, Dr. Duffuor has withdrawn his injunction suit against the presidential primaries of the NDC scheduled for this weekend.
Dr. Kwabena Duffuor on May 9 filed an interlocutory injunction against the NDC's presidential and parliamentary primaries slated for May 13, 2023, barring the party and the Electoral Commission (EC) from holding the primaries pending the production of a complete photo album register.
The former Finance Minister also wants the party to deliver the complete register to him at least five weeks before the election.
Relatedly, the Electoral Commission of Ghana has pulled its supervision of the primaries of the NDC.
According to the EC chairperson, their decision is to prevent the commission from being cited for contempt.
Recommended articles
I was stranded – Man, 64, jailed 12 months for sleeping in John Paintsil's house cries (video)
Stop meddling in our local politics – Minority to World Bank Country Director
Nogokpo shrine cannot kill Agyinasare — Prophet Salifu Amoako
National Cathedral doesn't belong to any individual but Yahweh — Duncan-Williams
Ernest Yaw Anim sworn in by Speaker as new Kumawu MP
I was 203 years old before Jesus came - Pastor who has 46 wives and 289 children
We'll approve Justice Torkornoo as Chief Justice - Minority
Ghanaian who spends GHC700 on lottery weekly reveals how much he's won since 1983 (video)
Newly commissioned Ghanaian Catechist dies after feeling dizzy while preaching