Ghana moving in a wrong direction under Nana Addo - NDC MP
The government of President Nana Addo Dankwa Akufo-Addo is taking Ghana in the wrong direction, Daniel Kwesi Asiamah, Member of Parliament (MP) for Buem in the Oti Region has said.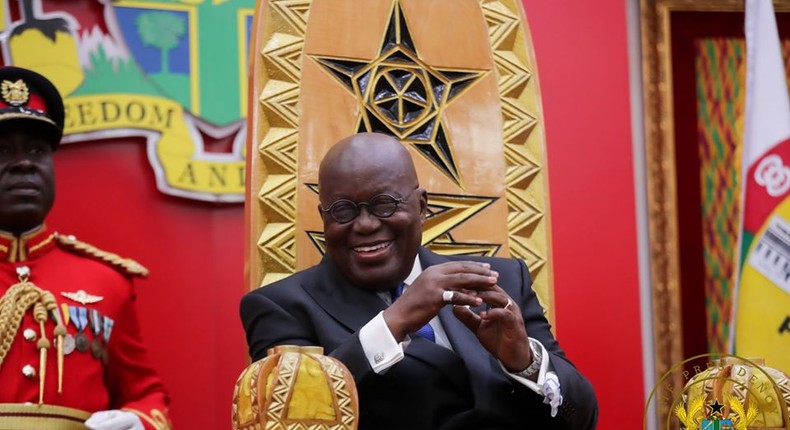 According to him, the economic performance has declined under the Akufo-Addo led government since 2017.
"Few citizens are content with the country's economic situation and their living conditions, and a majority say the country is headed in the wrong direction.
"Look at the economy. Too much hardship now…I wish it could have been better but Bloomberg is painting our cedi black and that is the fact on the ground," Daniel Kwesi Asiamah said on Accra-based Kingdom FM.
He said the recent Corruption Perception Index (CPI) report has shredded into pieces President Akufo-Addo's much-acclaimed incorruptible tag, making him the country's worst leader in the fight against the menace.
He stated that it is obvious Nana Addo's fight against illegal mining is in a final state of "glaring" defeat.
He believed it will bode well for the NPP and the country for that matter, should the government humbly acknowledge its ineptitude and helplessness in dealing with corruption so the NDC can proffer solutions to deal with the canker.
JOIN OUR PULSE COMMUNITY!
Recommended articles
WASSCE 2021: Over 1,300 subject results and 174 entire results cancelled
Police arrests V8 drivers: NPP lawmaker faces court for breaking road traffic regulations
Group to buy car for father who went viral for carrying his daughter during drivers' strike
One Teacher One Laptop deductions: We don't know All Teachers Alliance group - NAGRAT
Ghana's presidential jet has become Uber for African Heads of States – Okudzeto Ablakwa
Tamale: GH¢1.9m bus terminal left to rot after 5 years of completion
Suspected land guards allegedly burn newly built police station
Fact-check: Did Napo sign teachers laptop contract?
Ivorian citizenship: Arrest Jomoro MP – Court issues bench warrant