Konadu reveals how Rawlings sabotaged her attempts at new relationship
In the page turning book, Mrs Rawlings talks about the beginning of her "on-again, off-again" relationship with a young military officer who would later become her husband and rule Ghana for 19 years.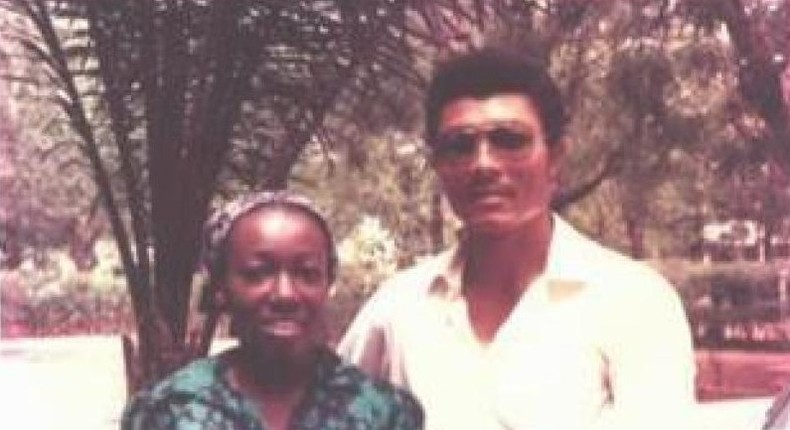 "By this time, the relationship between
The book, which was launched by Vice President Dr Mahamadu Bawumia, chronicles her political journey, giving insight into her political activism and experiences.
Affectionately calling him Jerry, Mrs Rawlings reveals their "on-again, off again status was taking a toll" on her and decided at a point to call it a quite but the young miliatry man, Mr Rawlings, would show up to sabotage her attempts at a new relationship.
ece-auto-gen
"We might be together daily for one week, then just as weekly, he will disappear for two more months or more," she reveals. "While my feelings for him had become strong, I imagined he could have another lady on his rader."
Her mind will race occasionally because she felt she had fallen in love with a man whose heart was crawling at snail pace to get to her.
She became devastated as she received a letter from a friend telling her Rawlings was in a relationship with a white Swiss teacher.
ece-auto-gen
She nonetheless shrugged it off, telling how deeply she was in love with Rawlings.
The former first lady notes that by the time she was in her third year at the University, she came to grips with reality that their young love was heading to a dead end.
"I told myself I was going to write him off. As hard as it was to live past the disappointments, I could not ignore the fact that there had never been any certainty in the relationship," Mrs Rawlings says.
She concludes at one point that the relationship was heading nowhere and that Rawlings was wasting her time.
Describing the young military officer as an "intelligent and charming man" who would surface, sometimes after a long morning jog from the Burma Camp Military Headquarters to rest at her house, Rawlings maybe in love with someone else.
ece-auto-gen
"I decided to let go and move," she says.
Years would pass and take both of them through different paths but somehow, their worlds seemed to find their way back to gether.
ece-auto-gen
"Every time I found the courage to move on and to date someone else, Jerry would surface and sabotage any attempts at new relationship," she concludes.
Get our Top Stories delivered to your inbox
Recommended articles
Nana Akufo-Addo charges the youth to embrace responsibility
Kwame Nkrumah didn't achieve anything; Akufo-Addo is better than him – Agya Koo
UEW stakeholders set October 7, deadline to settle GPA issues after protests
Chief in Mankessim murder case is alive – Police
President Akufo-Addo booed during speech at Global Citizen Festival
Judges are not above the law; they can be criticized – Hassan Ayariga
Three more students arrested in connection with Katanga, Conti riots
We didn't issue Aisha Huang's return visa – Ghana Ambassador to China
UEW - Students protest over discrepancies in their results.