NPP has been the most violent political party — Kpessa-Whyte
Associate Professor at the University of Ghana, Dr. Michael Kpessa-Whyte has described the New Patriotic Party (NPP) as the most violent party in Ghana both in rhetoric and in action.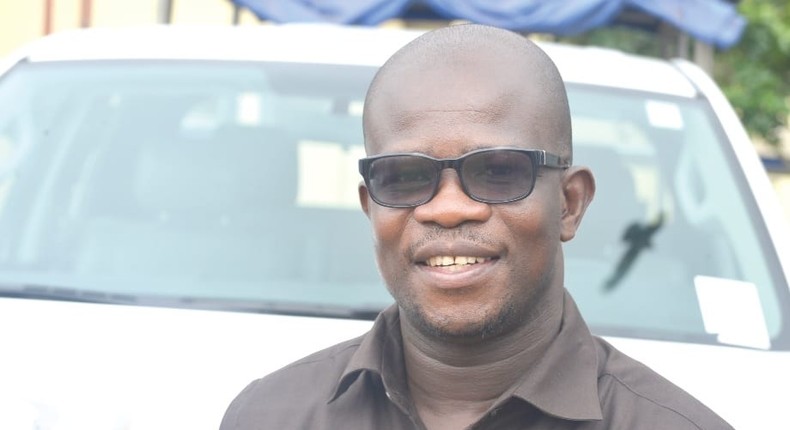 His reaction comes after comments by Agriculture Minister Bryan Acheampong was described as treasonable.
Bryan Acheampong had assured members of the NPP that the economy would bounce back.
He said the government was working to secure a deal with the International Monetary Fund (IMF).
He said by June this year the deal will be closed, a situation that will lead to the resurgence of the economy.
Speaking to members of the NPP in Kwahu after a health walk on Saturday, April 8, 2023, Acheampong said the "NDC party will collapse. If the NDC dares to use threats, Violence, and foolishness in the 2024 election we will let them know we have the men. We will show them that we have the men. We have the men."
He stated that, "It will never happen that we the NPP will stand on a platform to hand over power to the NDC. It will never happen! We will make sure NPP remains in government at all costs."
But Kpessa-Whyte speaking on TV3 recounted that President Nana Addo Dankwa Akufo-Addo also incited NPP followers to engage in violence when he was seeking political power.
He explained that Nana Addo after winning the elections incited supporters of the NPP to form vigilante groups to cause mayhem.
"If we have to speak about which political party has been most violent both in rhetoric and in action, it is the NPP.
"The man we call President today once upon a time incited his supporters asking them that all die be die and that they should be willing to engage in violence of whatever form just for him to obtain political power and soon after he obtained political power we saw the extent to which they unleashed violent vigilantes on innocent Ghanaians across the country," he noted.
Meanwhile, the Executive Director for the Institute for Democratic Governance (IDEG), Dr. Emmanuel Akwetey called on Nana Addo to intervene in the 'NPP never handing over power' comment.
He suggested that the questioning be made public to serve as a caution to others.
He explains that this is due to the nature of the comment and his status in society.
Recommended articles
Campaign team of Dr.Bawumia attempted to buy me off as running mate - Ken Agyapong
122,275 personnel for 2023/2024 deployed for service -NSS
20 perish in Peki car crash
#OccupyBoG: Demonstration scheduled for Tuesday, court rejects police request
Tensions flare as Ghanaians in London stage dueling protests over bad governance
Kufuor raises concerns over factionalism within NPP
Jean Mensa, Bossman Asare pose biggest threat to Ghana's democracy – Sam George
Election 2024: Reject Alan's empty political tactics — NDC's Afaglo
Health Ministry summons management of Korle-Bu over GH¢765 cost of dialysis