We won't rerun Ketu North parliamentary primaries – NDC
The National Democratic Congress (NDC) has announced that results of the Ketu North parliamentary primaries will stand.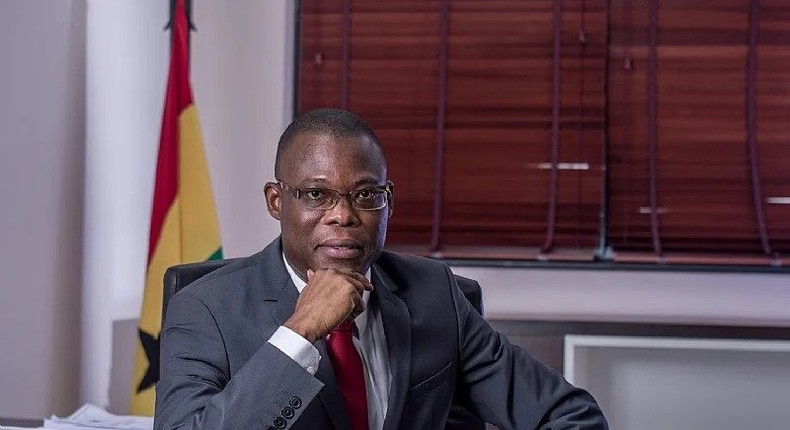 According to the party, there will be no rerun and Edem Agbana will stand as the parliamentary candidate.
This comes after a group of concerned delegates in the constituency expressed dissatisfaction with the declaration of a parliamentary candidate by the National Executive Committee (NEC) without a re-run of the tied vote in the recent party primaries.
Speaking to Citi News, National Deputy General Secretary of the NDC, Mustapha Gbande, said the party will treat the demands of the dissatisfied members as a request for reconciliation and cannot afford to organize fresh elections in the constituency.
"The National Chairman of the party was present, and the parties involved in the disputed primary were there with their lawyers. We then delivered a conclusive ruling on the matter, and Edem Agbana was declared the legitimately elected parliamentary candidate for Ketu North. As a result, any other issue will be considered a reconciliation effort because we are not even aware of any petition of this nature, and no such matter has been brought to our office. The party has moved on, and we are now preparing the elected candidate to win the seat."
Edem was initially declared the winner by a single vote, but upon two recounts, the EC discovered 3 ballot papers that were not stamped.
In an interview after the election, Eric Edem Agbana said that despite the opposition to his victory, he won the Saturday elections with 360 votes while his biggest contender had 359.
He explained that following the initial counting, a recount was done twice on the request of his opponents but the votes remained the same.
"After that my agent signed the pink sheet which recorded the 360 votes, only for a challenge to be brought up about the validity of the ballot papers."
"So they decided to check whether or not all the ballots were properly stamped. And according to EC officials after that check, two of the ballot papers recorded in my favour did not have the stamp," Mr Agbana told the host Blessed Sogah.
He noted that a further check of these ballot papers' serial numbers proved that they were legitimate papers issued from the Electoral Commission's booklet.
Recommended articles
Campaign team of Dr.Bawumia attempted to buy me off as running mate - Ken Agyapong
122,275 personnel for 2023/2024 deployed for service -NSS
20 perish in Peki car crash
#OccupyBoG: Demonstration scheduled for Tuesday, court rejects police request
Tensions flare as Ghanaians in London stage dueling protests over bad governance
Kufuor raises concerns over factionalism within NPP
Jean Mensa, Bossman Asare pose biggest threat to Ghana's democracy – Sam George
Election 2024: Reject Alan's empty political tactics — NDC's Afaglo
Health Ministry summons management of Korle-Bu over GH¢765 cost of dialysis