We're more violent than you -NDC's Anita De Soso warn NPP
Anita De Soso, former First National Vice-chairperson of the opposition National Democratic Congress (NDC) has warned that her party will match the government boot for boot in the 2020 general elections.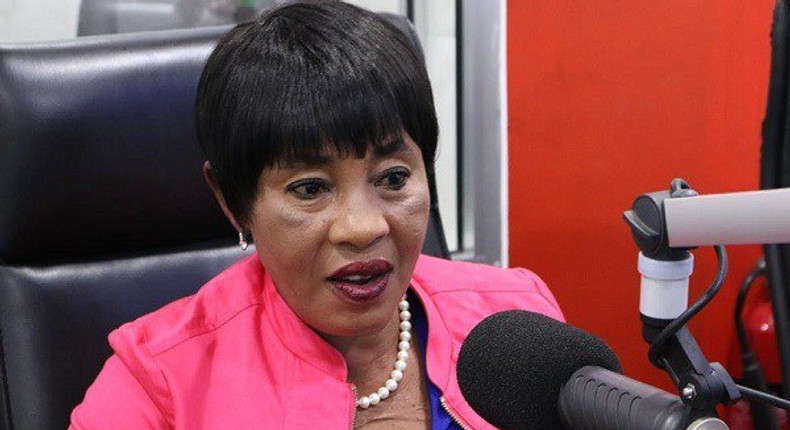 "NDC is not afraid with the intimidation tactics by the NPP,we came from a military revolution so when it comes to violence the NPP cannot match with us," Anita DeSoso told Kwame Tutu on 'Anopa Nkomo' on Accra-based Kingdom FM 107.7
"It is just that we are mindful of this country's democracy and that is why we must be the first to respect it. That is why we are acting as a party that is docile and respecting the rule of law."
She added: "We respect the Constitution of this country and the NDC is a democratic party and that's why we abide by the rules of the Constitution. But the same Constitution says that Ghanaians should resist anybody who attempts to subvert the Constitution."
According to Anita DeSoso, the NDC was an offshoot of a revolution and could put on its alter-ego any time it wished.
This comments come after the Electoral Commission (EC) has said the plan to procure equipment to compile a new voters' register is a done deal.
JOIN OUR PULSE COMMUNITY!
Recommended articles
WASSCE 2021: Over 1,300 subject results and 174 entire results cancelled
Police arrests V8 drivers: NPP lawmaker faces court for breaking road traffic regulations
Group to buy car for father who went viral for carrying his daughter during drivers' strike
One Teacher One Laptop deductions: We don't know All Teachers Alliance group - NAGRAT
Ghana's presidential jet has become Uber for African Heads of States – Okudzeto Ablakwa
Tamale: GH¢1.9m bus terminal left to rot after 5 years of completion
Suspected land guards allegedly burn newly built police station
Fact-check: Did Napo sign teachers laptop contract?
Ivorian citizenship: Arrest Jomoro MP – Court issues bench warrant