Work to resume on KATH Maternity Block in January 2020
The Chief Executive Officer of the Komfo Anokye Teaching Hospital (KATH), Dr Oheneba Owusu-Danso has said that work on the Maternity and Children's Block of the hospital will resume in January 2020.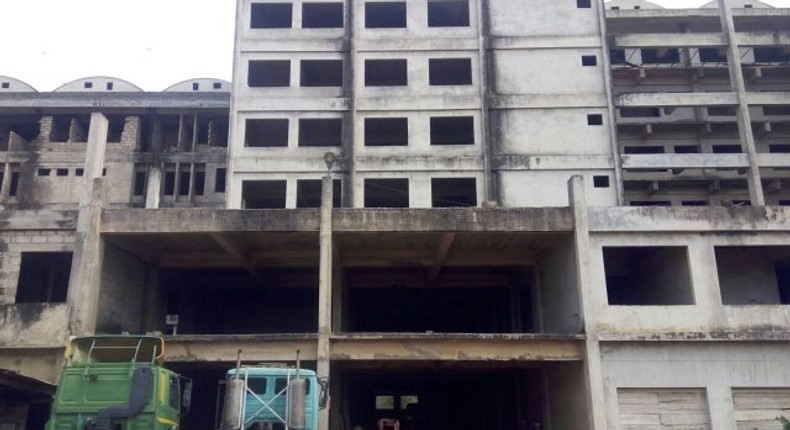 The project which has been abandoned for 43 years has been awarded to Contracta UK Ltd.
Speaking at the annual thanksgiving and staff awards ceremony of the hospital in Kumasi, Dr Owusu-Danso said the project was expected to be completed within 30 months.
He said that they have procured €138 million funding to complete the project and commended the government for securing the funding for the project.
Dr Owusu-Danso said when completed, the project would be the largest investment made in the expansion of the hospital since its construction in 1955.
"It will consist of 800 beds, nine operating theatres, offices, lecture halls, a staff cafeteria and other ultra-modern facilities to provide a world-class environment for the care of our children and mothers."
He was optimistic that the new building will help address the congestion challenge the hospital currently faces.
Dr Owusu-Danso said the project would complement the gains made from the Nana Afia Kobi Serwaa Ampem II Centre donated by the First Lady, Mrs Rebecca Akufo-Addo, to the hospital two years ago.
"Management is aware of the very significant drop in neonatal, infant and child mortality and, therefore, the critical need for the completion and the expected impact of the huge Maternity and Children's Block cannot be over-emphasised."
Speaking on the achievements of the hospital for the 2019 year, Dr Owusu-Danso said the facility procured new oxygen plants to replace the old one which could not meet the current demand.
He said that the two ultra-modern oxygen plants were procured at a cost of GH¢5.4 million, funded entirely from its internally generated funds (IGF).
The hospital also performed a device occluder closure procedure, in partnership with experts from the Guangdong Provincial People's Hospital of China, he said.
He said with the minimally invasive technique, "two children with hole in heart had their conditions successfully corrected without undergoing the more stressful open-heart surgery".
He added that the new technique ensured that the patients spent less time at the hospital and were discharged two days after the procedure.
"Management is determined to sustain and further develop the service for the benefit of patients through more skillful training and the acquisition of all relevant equipment."
In taking care of its staff, the hospital has introduced free breast, cervical and prostate cancer screening for staff aged 40 and above.
Dr Owusu-Danso explained that this was done intentionally due to the rising increasing cases of those cancers in the country and the crucial role early detection and treatment played in saving victims from avoidable deaths.
Recommended articles
Mahama begs on behalf of MPs who approved new ministers
Robbers storm cemetery, scatter concrete, exhume albino's corpse
Attempted suicide not a crime in Ghana again; parliament amends law, makes it mental health issue
White woman reports Ghanaian driver's mate to police for overcharging her by 50 pesewas (video)
I'm the right man for the job to give Ghana financial freedom — NDC presidential aspirant
Do DNA test – Mother of 3 kids advises couples as husband of 10 years is her cousin
Cocaine, heroin addiction made me steal money from church offertory – Ghanaian radio presenter
Learn how to take responsibility for your failures – Mahama to Akufo-Addo
All the stories on slavery in Africa must be told – Kamala Harris