The Minister of Lands and Natural Resources, Peter Amewu has chided ex-
He said such comments won't win the NDC leader power so he should desist from them.
READ ALSO: Mahama criticises government fight against illegal mining
However, Mr. Amewu in a rebuttal at the eighth Ghana Entrepreneur and Corporate Executive Awards over the weekend expressed disappointment in the former leader's inability to halt galamsey during his tenure as President.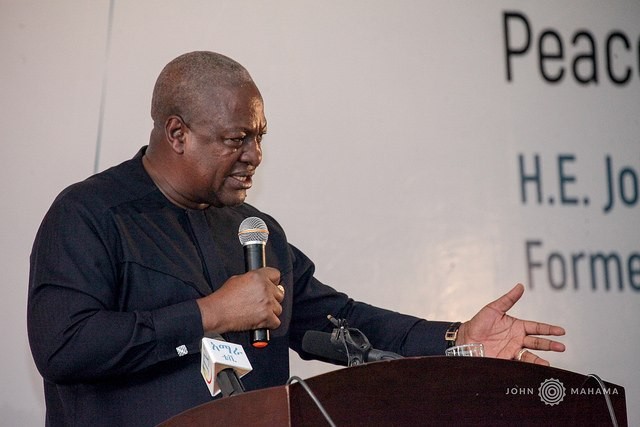 "I respect that man, but for today, I'm much disappointed in what he said in Kumasi. He should provide a single-page document on small-scale mining in the country; he has failed Ghanaians and that was why Ghanaians rejected him as president. He cannot use Galamsey propaganda this time round to convince the people and think he can come back to Power", he said.
The NPP government under Nana Akufo-Addo has adopted a prohibitive approach to 'galamsey' in the country and a ban has been placed on small scale mining in some areas over the past 1 year.