Ghanaian Division One side Vision FC unveils new club logo
Vision FC, a club in Ghana's Division One League, has officially unveiled a new logo ahead of the 2021/22 season.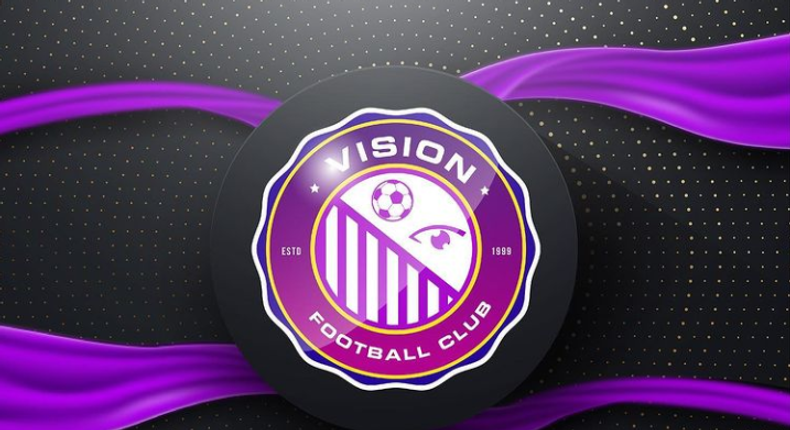 In September, the club announced plans to change its logo as part of a rebranding strategy that is currently ongoing.
Unlike the old logo which had shades of green, yellow, white and blues colours, the new club logo is dominated by violet.
The new logo also has the club's name "Vision Football Club" boldly captured, as well as the date of its establishment.
Meanwhile, a portrait of a football and an eye, which represents the club, can also be found on the new logo.
In a post announcing the launch of their new logo, Vision FC wrote: "New Logo. New Identity. A New Vision. The new dawn is here."
Vision FC is known as one of the most professionally run clubs in Ghana, having taken corporate partnership to a whole new level.
The club is one of the leaders in talent development and commercial imagery, and aims to contribute to society through football.
Vision FC currently has three youth teams of Validus Football Club; that is Regional Division 2, U17 and U15 teams.
The Division One club has also constructed a new grass football pitch and dressing/changing room at Amrahia.
JOIN OUR PULSE COMMUNITY!
Recommended articles
Unbeaten West Ham stay top after Genk Europa League win
Mourinho in six-goal humiliation at Norway's toothbrush club
Paul Pogba's £300,000 Rolls Royce nearly smashed by a huge fallen tree branch
Paraguay hire Barros Schelotto twins as new coaching team
Qatar World Cup final venue 98.5 percent complete: official
Suspended sentence sought for France's Benzema in sex tape case
Man Utd aren't finished article yet says Pogba
'He took all the money from my fights' – Ghanaian female boxer threatens to beat up promoter
Lazio mascot handler praises Mussolini after fascist salute controversy