About three people are feared dead in a
The accident which occurred early Monday morning, June 18, 2018, has left many injured.
The fatal accident involved a Hyundai vehicle with registration numbers ER- 492-10 and WR-2472-13 which was travelling from Accra to Suhum.
According to reports, Hyundai vehicle veered off its lane and crashed a trailer with registration number GR 9892-12.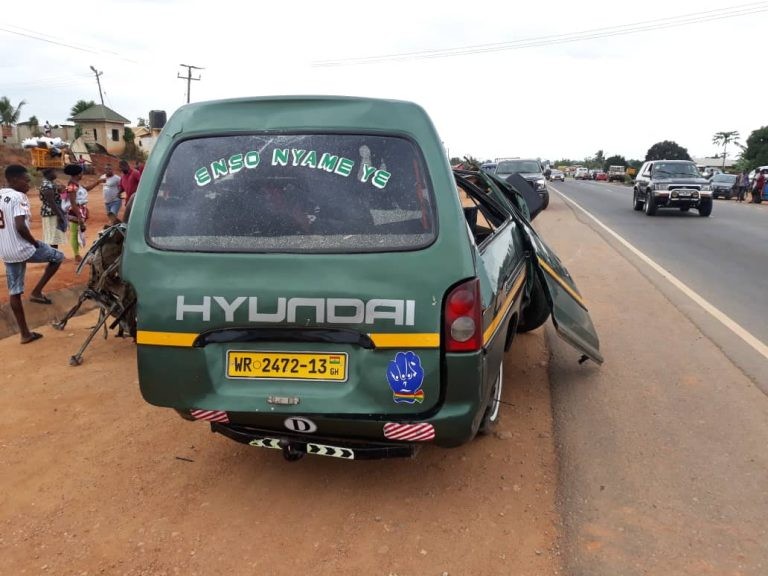 Driver of the Hyundai bus which caused the accident was reported to be sleeping.
Meanwhile, the bodies of the deceased have been conveyed to the hospital morgue.