Airlines to lose $314bn in revenue according to IATA
The International Air Transport Association (IATA) has predicted that airline passenger revenue will drop to $314 billion as the COVID-19 pandemic affects countries and economies globally.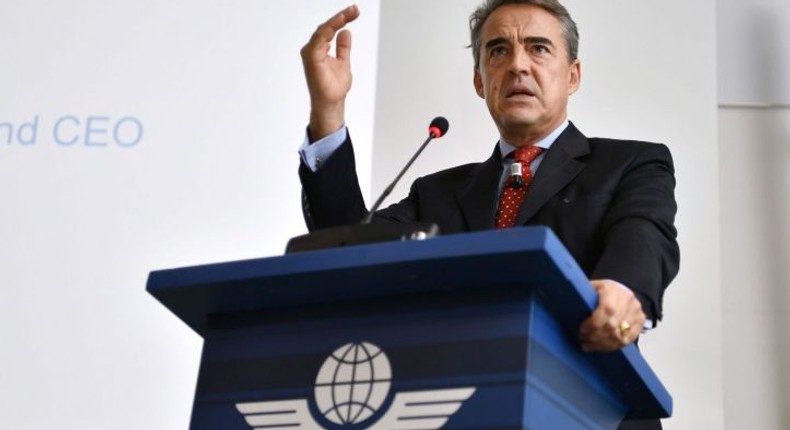 In its updated analysis, IATA said airlines would record a 55% decline in revenue compared to 2019.
On 24 March, IATA estimated $252bn in lost revenues in a scenario with severe travel restrictions lasting three months.
The association said, "The updated figures reflect a significant deepening of the crisis since then."
The IATA explained that the world is heading for a recession due to the economic impact of the COVID-19 pandemic.
"Passenger demand closely follows the GDP progression. The impact of reduced economic activity in Q2 alone would result in an eight percent fall in passenger demand in the third quarter," IATA said.
It stated that travel restrictions would worsen the impact of the recession on demand for travel while the most severe impact was expected to be in Q2.
The Director-General and Chief Executive Officer of IATA, Alexander de Juniac, said, "The industry's outlook grows darker by the day. The scale of the crisis makes a sharp V-shaped recovery unlikely. Realistically, it will be a U-shaped recovery with domestic travel coming back faster than the international market."
"We could see more than a half of passenger revenues disappear. That would be a $314bn hit. Several governments have stepped up with new or expanded financial relief measures but the situation remains critical. Airlines could burn through $61bn of cash reserves in the second quarter alone. That puts at risk 25 million jobs dependent on aviation," he added
He indicated that urgent relief measures must be put in place or else many airlines would not survive to lead the economic recovery.
JOIN OUR PULSE COMMUNITY!
Recommended articles
Top 5 largest economies in East Africa ranked
NPP Parliamentary Primaries: Results so far
36-year-old painter wins GH¢6 million bet, flies in private jet to Accra to receive it
Top 10 African cities with the highest purchasing power
Top 10 African countries leading in attracting and retaining talents
GES to revise first-year reopening date for SHS
Captain Smart hasn't resigned - Onua TV denies earlier reports
10 African countries with the lowest GDP projection for 2023 as the year rounds off
Thieves forced to drink crates of alcohol they stole from a store [video]