<scriptid="mct-script"src="https://app.mycountrytalks.org/embed.js"data-iframe-src="https://app.mycountrytalks.org/talks/9b3c8cc1-8a05-4fa0-bcc2-edef9d8b28d1/join?starting_question=1153"async></script>
Congo prime minister and cabinet resign amid economic turmoil
The central African nation has experienced economic hardship since the fall in oil prices in 2014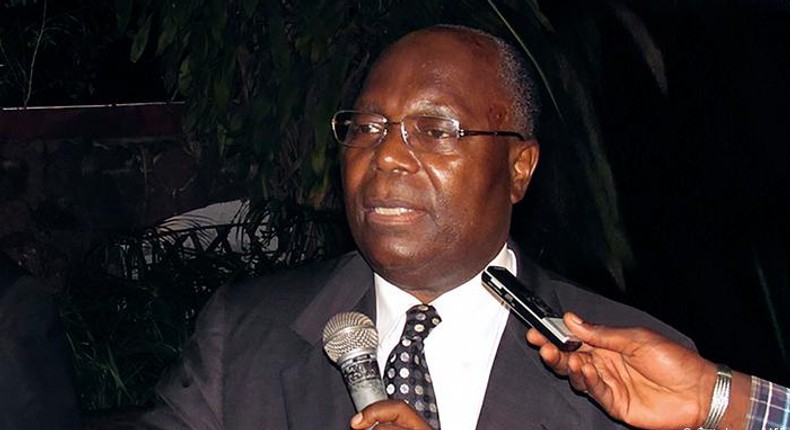 Prime Minister of the Republic of Congo Clément Mouamba has tendered his resignation.
The letter was presented by him after the country's President Denis Sassou Nguesso made an announcement that he would form a new government.
This information was made public on Thursday in a statement issued by the country's Presidency.
Mouamba announced his resignation along with the rest of his cabinet.
The central African nation has been struggling economically since a 2014 drop in oil prices.
In his speech, he acknowledged the real and worrying economic situation the country is currently facing and called for new leadership.
Denis Sassou Nguesso also promised that the new cabinet would revive the country's economy even as the country concludes a structural adjustment programme with the International Monetary Fund.
Congolese journalists posted images of a presidential letter confirming Mouamba's resignation
No date has however been given for the formation of the new government, which also comes in the wake of the recent parliamentary elections.
Nguesso's Congolese Party of Labour (PCT) won the majority seats.
JOIN OUR PULSE COMMUNITY!
Recommended articles
Africa's richest woman Isabel Dos Santos finds herself deep in another financial scandal
Net worths of Africa's richest people in the top 500
Top 10 richest mineral-producing countries in Africa
Akufo-Addo to address nation tonight on Covid-19, IMF deal
Polytechnic student commits suicide after losing his and roommate's fees to betting
E/R: Vehicle plunges into river, killing three
Top 10 African cities where it is most expensive to get food
8 persons arrested by Police at NDC primaries for various offenses
List of incumbent MPs who were booted out of candidacy