Dr. Sam Ankrah to chair ICC's Trade, Investment Commission in Ghana
The International Chamber of Commerce (ICC) has invited global business strategist and renowned economist Dr. Sam Ankrah to serve as chair of its Trade and Investment commission in Ghana.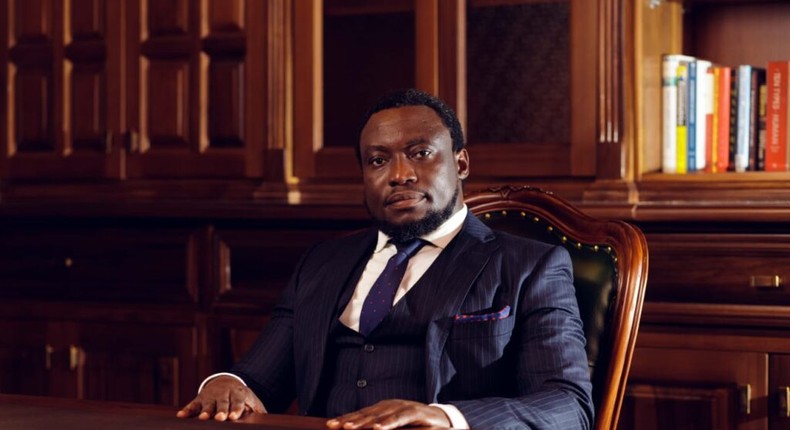 A letter inviting the President of the African Investment Group (AIG) said:
"The International Chamber of Commerce, Ghana presents its compliments of the season. As a distinguished organization with a lot of experience in the Trade & Investment Sector in Ghana, ICC deems it appropriate to invite you to serve as Chair of the ICC Ghana Commission on Trade and Investment".
Dr. Ankrah is a respected economist whose opinion is valued among policy makers in the country.
About The International Chamber of Commerce (ICC)
ICC is the largest, most representative business organization in the world. Its hundreds of thousands of member companies in over 120 countries have interests spanning every sector of private enterprise.
A world network of national committees keeps the ICC International Secretariat in Paris informed about national and regional business priorities.
More than 2,000 experts drawn from ICC's member companies feed their knowledge and experience into crafting the ICC stance on specific business issues.
The United Nations, the World Trade Organization, the G20 and many other intergovernmental bodies, both international and regional, are kept in touch with the views of international business through ICC.
Recommended articles
Kenya secures $500 million commercial loan from global banks
AfCFTA's promising future: Boosting African trade amidst obstacles
All Surfline sims have been deleted from the central database – NCA
Patricia Obo-Nai Recognised Among Top Women CEOs in Africa
Ghana's Cedi set for a huge comeback following the IMF's $3 Billion bailout
See the ambitious Sh1.4 trillion ($10 billion) project the president of Kenya is involved in
Tanzania to grant special status to diaspora inhabitants by the end of 2023
Is it possible to win with 5 dollars only?
Why do online casino players strive for anonymity?