Ghanaians to pay 15% more charges on acquisition of passport, drivers license and other govt services in 2022
Charges for government services are expected to increase by 15% from 2022, the Finance Ministry has said.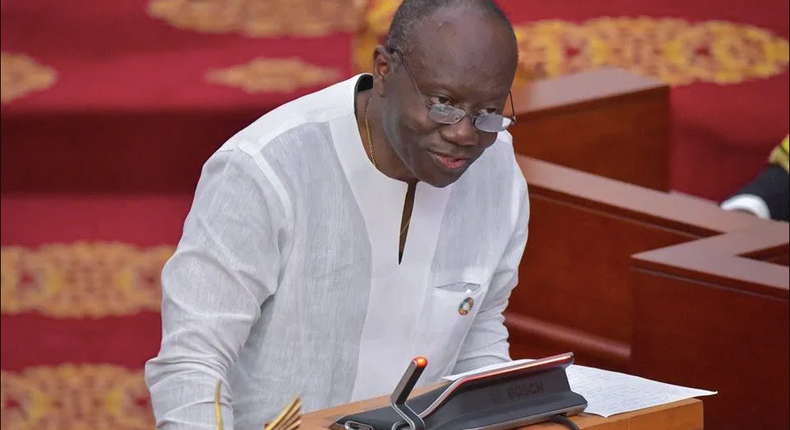 This was disclosed by Ken Ofori-Atta during his budget presentation to Parliament in Accra yesterday.
"Review Fees and Charges with an average increase of at least 15 percent in 2022 and thereafter subject it to automatic annual adjustments by average inflation rate as published by the Ghana Statistical Service, but with the prior consent of the Minister for Finance. The fees and charges should, however, be subjected to general review every 5 years. The effective date of implementation is 1st January 2022," the budget stated.
The announcement is part of the new initiatives by the government intended to raise domestic revenue.
Charges for government services such as vehicle registration and drivers' license issuance by the Driver and Vehicle Licensing Authority (DVLA), birth and death certificate issuance by the Birth and Death registry, passport issuance by the Passports Office among others will be affected by this new measure.
The new charges will be subjected to an annual adjustment by the average inflation rate with the consent of the Finance Minister.
The budget document also stated that the new fees will be automatically reviewed every five years.
JOIN OUR PULSE COMMUNITY!
Recommended articles
Take advantage of Ghana's business-friendly climate – Nana Addo to Norwegians
BoG now in competition with banks for profit - Togbe Afede
Government will tweak e-levy implementation – Dep. Finance Minister
Paul Adom-Otchere leads Ghana Airports Company as Transport Minister inaugurates new board
Quiz: How much information do you know about investing
Video:Youth don't have the skills required for jobs available - Ken Ofori-Atta
BoG raises policy rate to 14.5 per cent
How Surfline's Big Mood Bundles are changing the telecom narrative
Fuel price to go down in next pricing window - NPA to Ghanaians