Patricia Obo-Nai honoured as 'Marketing Woman of the Year' at the 34th CIMG Awards
Patricia Obo-Nai, Chief Executive Officer of Vodafone Ghana has been honoured as the 'Marketing Woman of the Year 2022' at the 34th Chartered Institute of Marketing, Ghana (CIMG) Annual National Awards.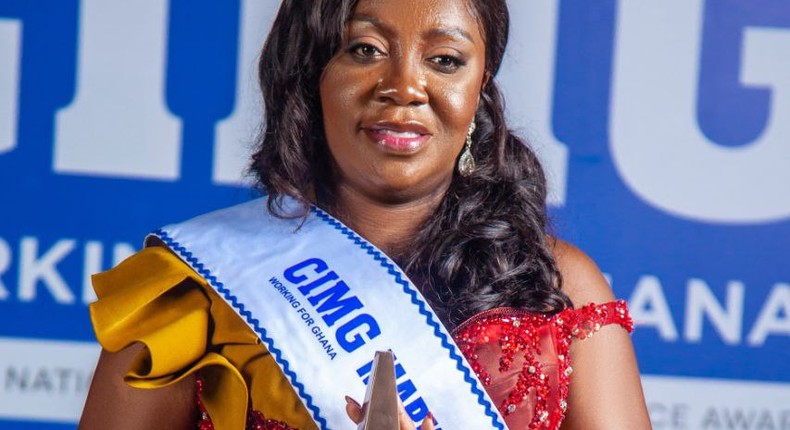 The prestigious event saw over 50 companies and individuals celebrated for their remarkable marketing performance in 2022.
This year's theme, 'Marketing: A Tool for Economic Recovery', highlighted the significance of effective marketing in driving the growth of companies, products, and goodwill causes.
The citation for Patricia Obo-Nai's award reads: "You lead an organisation that believes in building a sustainable digital society that is all-inclusive and leads to the improvement of life. Under your leadership, Vodafone Ghana introduced irresistible offers in the year under review, including a 20-minute call to all networks and 1 GB data for only 1 Ghana Cedi. This resulted in a 5% growth in data revenue month on month and a 35% annual growth from the previous year. Your unmatched ability to use marketing insights to generate offers has maintained a steady market share. Your contributions to Ghana's telco industry, especially through impactful CSR initiatives in education and health, are truly commendable."
In response to the honour, Patricia Obo-Nai expressed her gratitude, stating, "I am deeply humbled by this recognition. I would like to thank my dedicated team at Vodafone Ghana and all our customers for their unwavering support and commitment."
With 23 years of experience in the telecommunications sector, Patricia Obo-Nai has been a beacon of leadership in Ghana's communications industry.
Her achievements have been acknowledged with several awards, including the Outstanding Woman in Telecommunications at the African Women Awards 2023, Leadership Excellence Award, Telecommunications Sector, CEO Summit 2023, CEO of the Year at the Telecommunications Innovations and Excellence Awards 2022, and Africa's Most Respected CEO Awards in the Telecommunications Industry (Dubai, UAE) 2021.
JOIN OUR PULSE COMMUNITY!
Recommended articles
Ghana ranks 7th in IMF debt among African Nations with $1.64bn
Ericsson report forecasts 85% of global population to have 5G by 2029, with Africa leading the way
Distinguishing between fake and secure Crypto apps
Starlink is not authorized to operate in Ghana – NCA warns public
Devtraco Plus presents 'The Address': The pinnacle of modern living at Roman Ridge
Most powerful African women in the world 2023
World Bank to provide electricity for 100 million Africans by 2030
Challenges faced by Ghanaians with traditional banks and the need for more
BoG collaborates with Google to remove 200 illegal loan apps