12 Timeless quotes from Ben Okri's 'The Famished Road'
Celebrate the timeless classic with these unforgettable quotes.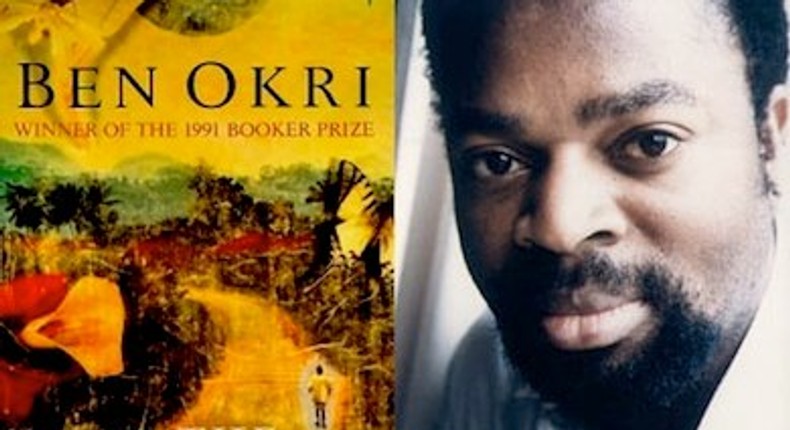 1. "This is what you must be like. Grow wherever life puts you down."
2. "Learn to drink, my son. A man must be able to hold his drink because drunkenness is sometimes necessary in this difficult life."
3. "We disliked the rigours of existence, the unfulfilled longings, the enshrined injustices of the world, the labyrinths of love, the ignorance of parents, the fact of dying, and the amazing indifference of the Living in the midst of the simple beauties of the universe. We feared the heartlessness of human beings, all of whom are born blind, few of whom ever learn to see."
4. "a dream can be the highest point of a life"
5. "We can redream this world and make the dream come real. Human beings are gods hidden from themselves. "
6. "It is more difficult to love than to die. It is not death that human beings are most afraid of, it is love. The heart is bigger than a mountain. One human life is deeper than the ocean. Strange fishes and sea-monsters and mightly plants live in the rock-bed of our spirits. The whole of human history is an undiscovered continent deep in our souls."
On books and other random things
7. "The road will never swallow you. The river of destiny will always overcome evil. May you understand your fate. Suffering will never destroy you, but will make you stronger. Success will never confuse you of scatter your spirit, but will make you fly higher into the good sunlight. Your life will always surprise you."
8. "This is what you must be like. Grow wherever life puts you down."
9. "The most authentic thing about us is our capacity to create, to overcome, to endure, to transform, to love and to be greater than our suffering."
10. "Don't read what everyone else is reading. Check them out later, cautiously."
11. "The only power poor people have is their hunger."
12. "That's good. Life is full of riddles that only the dead can answer," was Dad's reply
JOIN OUR PULSE COMMUNITY!
Recommended articles
4 foods that make your buttocks bigger naturally
Flashy cars, cash, tears and more as Fada Dickson, Tracey Boakye and others console Afia Schwarzenegger
Jessica Opare-Saforo quits job with Citi FM after almost 2 decades
67-year-old man invents cooking stove that uses water and air as fuel
Social media 'shakes' as Archipalgo reveals the job he does in America (WATCH)
'I bought taxi for my son' - T.T on how he spent Dr Bawumia's cash gift to pay his rent
AFCON 2021: Ghana's probable starting XI against Comoros
Man hiding in aeroplane's wheel survives 11-hour flight from South Africa to Amsterdam
Dr. Asamoah Gyan sends Twitter into a frenzy with his doctorate title