Danquah Institute claims 2 million 'ghost names' on voters' register
Nana Attobrah Quaicoe said the EC needs to compile a new voters' register in order to protect the peace and integrity of the country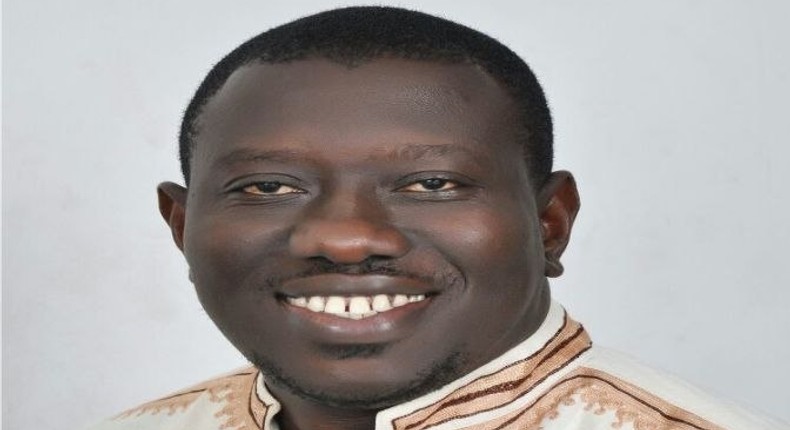 The Danquah Institute has accused the Electoral Commission (EC)  for illegally bloating the voters' register.
The Institute also alleged that two million potential 'ghost names' of individuals are in the voters' register of Ghana.
According to the Executive Director of the Danquah Institute, Nana Attobrah Quaicoe, the voters' register has been compromised by the Information Technology department of the EC.
"These pictures as I have already stated were not captured in a live environment but were rather scanned in the database of the EC, it is criminality, pure and simple. There is no way you can use a camera to capture an image and when you want to print it out you begin to see pinks  on it. Its impossible." "…these are ghost names, and we estimate up to two million ghost names of all sorts on the register."
The Executive Director argued that "we call them ghosts because if they are eligible to register, they would simply have done it in a normal way like the rest of us. They would appear in a live environment, be captured and be processed like you and I who have valid voters register. Otherwise their appearance in the electoral row when they have images that have staples on them can only suggest that they don't exist as human beings."
He said "as per Dr. Afari Gyan's assertions in 2008, a voter registers containing 12,472,758 out of a population of 22 million persons which represents a percentage of 56.69% was statistically unacceptable, then 56.20% voter population in 2012 is clearly statistically unacceptable."
"Why is Ghana percentage so high? One does not need rocket science to tell us that there is something fundamentally wrong with our voters register," he added.
Nana Attobrah Quaicoe said the EC needs to compile a new voters' register in order to protect the peace and integrity of the country.
However, the New Patriotic Party (NPP) championed by its vice presidential candidate Dr. Mahamudu Bawumia claimed that the party has discovered 76,286 potential names and faces of individuals in both Ghana and Togo register.
Read more: 76,286 Togolese discovered in voters' register -NPP
According to him, the evidence is damning and shows that Ghana's register is bloated.
Dr. Bawumia at a news conference to present a case for a new voters' register in August 18, 2015, said the uncovering of these foreign nationals in the register is just "10% of the search."
Four political parties, namely the NPP, CPP, NDP and the PPP are pushing an agenda to get the voters' register expunged and replaced with a new one.
Meanwhile, the general secretary of the National Democratic Congress, Johnson Asiedu Nketiah, on the other hand, has downplayed the NPP's move.
He also accused the NPP of trying to cause confusion with their demand. He claimed the NPP's calculation to arrive at a bloated register is faulty.
He said "in 2010 the pollution was around 25 million, and the NPP says the 2012 voters register was 14 million.
He however described Dr Bawumia's claim for a new voters' register as fraudulent and frivolous.
According to him, "the claims made by the NPP lacks merit and cannot be used as grounds for a new register."
JOIN OUR PULSE COMMUNITY!
Recommended articles
Akrobeto goes global again as Borussia Dortmund uses his video to announce next match
Benz driver who drifted his car in traffic arrested by Ghana Police (VIDEO)
Why do single women find married men attractive for relationships?
Ghanaian artiste commits suicide after 'friend' said 'kill yourself' on his post
Fella Makafui spotted at Accra Regional Police Command visiting Medikal (PHOTOS)
Video: Black Sherif goes global as players of Ligue 1 club jam to his 'second sermon'
"Guys with pure intentions are boring" – Lady says heartbreaks are necessary
"I only found out after she got pregnant" - Ghanaian man cries after dating cousin
Shatta Wale missing as Ghana Police can't find him after his PA alleged he's been shot