Assemblies to soon borrow for projects
At a composite budget hearing for the Gomoa West District Assembly, Mr Terkper, in a speech read on his behalf, said local governments all over the world were increasingly accessing long-term borrowing to finance large capital investments.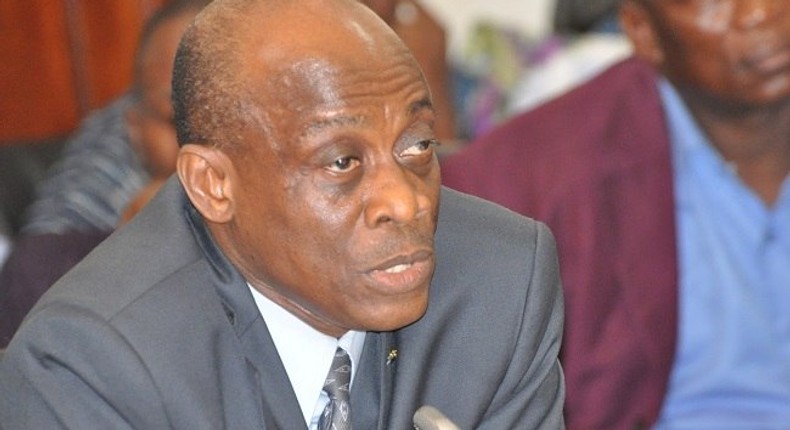 Municipal and District Assemblies have been tasked to raise their own monies or issue bonds for infrastructure projects.
According to the Minister of Finance, Mr Seth Terkper, the move is to enable MMDAs to start a savings culture which he noted would allow them to borrow to support their development agenda.
He said recent studies in Ghana continued to show that the borrowing capacity of the assemblies, as measured by their annual operational savings, was very low.
The study, he said, indicated that only 20 to 25 assemblies would be in a position to borrow,
In spite of that, the study noted that not all could borrow every year due basically to the poor saving culture which was a precondition for sustainable borrowing.
Mr Terkper added that it was important that the MMDAs improved their public financial management and budgeting practices to create the environment which could support the possibility of prudent and sustainable borrowing for public infrastructural development.
A Chief Economic Planning Officer at the Ministry of Finance, Mrs Eva Mends, said the MMDAs would no longer be assessed according to the number of projects undertaken but how those projects had impacted the lives of people in the communities positively.
"We must not just build many schools or clinics for them because we have made these political promises. Now we would demand to know how these projects have bettered the lives of the people," she said.
The composite budget hearing was also to ensure that MMDAs were working in line with the national development agenda and ensure that funds were being used judiciously for the development of the communities.
JOIN OUR PULSE COMMUNITY!
Recommended articles
Here are the businesses, bank accounts and properties allegedly owned in Sir John's will
Georginio Wijnaldum: Why I dropped my Ghanaian surname 'Boateng'
Beatrice and Boma face off in new BBNaija Reunion teaser
Here are the 8 richest Africans in the UK in 2022, as revealed by the Sunday Times
Davido, Burna Boy, Wizkid, Olamide, other Afrobeats stars get 2022 Headies nominations
Video: Black Sherif's 'Kwaku the Traveller' plays at O2 Arena during boxing bout
Sir John's Saga: Stonebwoy reacts with a picture of Akufo-Addo
Check out all the 75 properties contained in Sir John's Will
Why South Korea is the plastic surgery capital of the world