The 15 times you instantly fell in love with Yvonne Nelson
Below highlights the moments we all fell in love with Yvonne Nelson.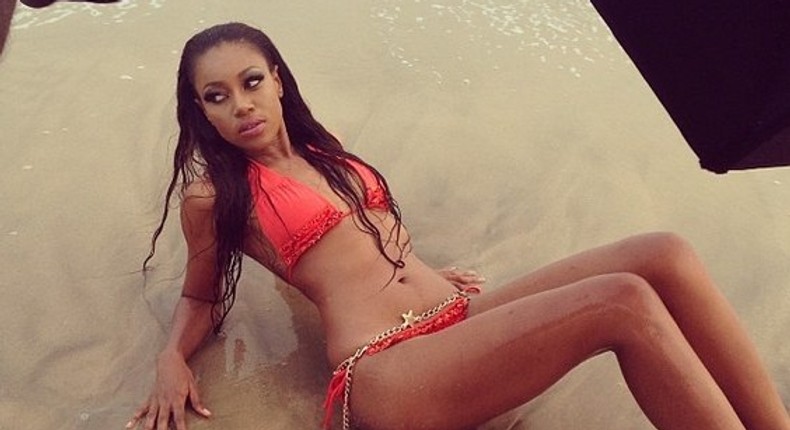 Today we are talking about Ghanaian actress Yvonne Nelson and all the moments we fell in love with her.
1.When she looked really sexy in her bikini at the beach.
2. And then stared into your soul.
3. Yvonne Nelson playing naughty.
4. When she had the sun in her hand.
6. Then she looked all intellectual
7. Then the fun moments with John Domelo you wished it were you.
8. That infectious smile you can't resist
9. And when she looked simpled to fight the weather.
10. Hold on for this one were she had to bend to meet the president's height.
11. And that simile with First Lady Rebecca Akufo-Addo
12. The Dumsor vigil that shot her up as an activist.
14. When she blew the kiss.
15. And decided to try a selfie.
JOIN OUR PULSE COMMUNITY!
Recommended articles
Twerking Wendy Shay threatens to snatch someone's man with her slim waist in 'wild' video
Doctor and nurse suspended for having sex, moaning and disturbing patients who're in pain
Man walks boldly to police, confesses to killing wife and four kids: "Detain me for 6 months"
Women, this is why you should learn to initiate sex more in your relationship
4 side effects of being a virgin for too long, according to research
How important is sex for a man?
Ayisha Modi goes naked on IG as she flaunts her newly 'acquired' body (VIDEO)
'It hurts' - disappointed Rocky Dawuni responds to Stonebwoy's shade fueled by bloggers
Police save little boy who hid inside aeroplane's engine to travel abroad (video)