What women really want
Have you ever thought about what a woman needs from her family, work or society to grow? We make a lot of noise about equality, but what are you doing to empower women? Portia Arthur asks the hard questions.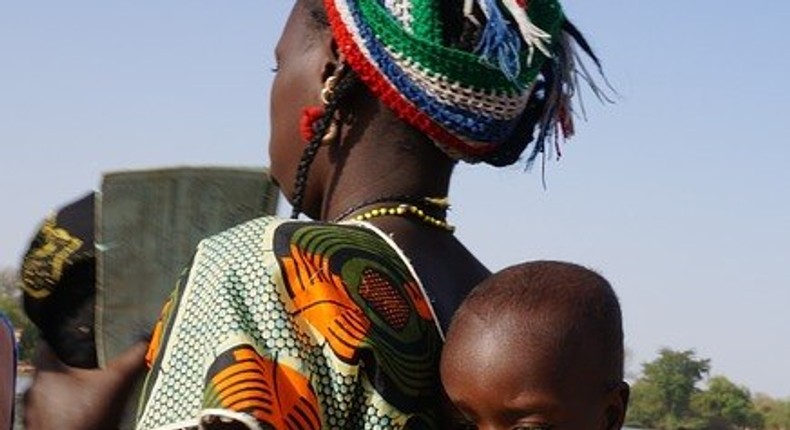 The world is gradually embracing the fact that women are very pivotal to every country's development from procreation, nurturing and advising children to being better leaders of the society.
Has the world ever thought for a second to ask what women really want? What goes on in the chest of a woman? What impedes the woman's dreams to achieve her goals and tasks as a woman?
African women are faced with issues right from birth to death.
Some men bow down their heads in shame when the scan reveals they are having a baby girl especially if it is first child. When did having a baby girl become an abomination? Arguably, most first girls turn out  to be harder workers than some men.
Some families prefer to educate their male children and register their female wards at a vocational school.
I am not really perturbed if parents enrol their girls in vocational schools, but how will such a fellow perform well if she doesn't have the basic education to even write, read and speak English?
Girls, as young as 10, are forced into marriages by their own greedy parents to a man who may be older than her own father. What kind of wicked world do we live in?
Denied of their blissful youthful freedom and experience, the child becomes a widow at a tender age, left with no inheritance and ends up on the streets with her baby bump.
Domestic violence is on the rise; men dousing women with acid for leaving them. Some men seem to forget they were born by women and dare lay their hands on them. Relationships are meant to be voluntary, consensus of minds not mandatory.
Gender equality must be looked into at work places. Biblically the woman was created second but this does not mean she should be subordinate to man.
Men and even some women prefer to worship male bosses over  hardworking female bosses. Women need to be respected at work places, given as much assistance and recognition as their male counterparts.
Women are now mothers and fathers simultaneously in the upbringing of their children. What happened to responsible fatherhood?
Children used to shiver at the sight of their fathers because of their disciplining character. These days men gather at entertainment centers after working hours piling all the house chores and children nurturing  at the mercy of the woman.
Who should be blamed if the children go wayward, becoming morons?
I think it is high time  the world becomes a 'conducive place' for women to live and its populace respect women in high esteem for their efforts, care and persistence to making the world, mother Africa, a better place.
And this should be everyday, not just International Women's Day.
JOIN OUR PULSE COMMUNITY!
Recommended articles
Sista Afia sets tongues wagging with hot and wild bikini photos
Inside the most expensive school in Ghana where kindergarten costs GHc176K a year
Top 10 African countries with the most expensive gas prices in 2022
'Jehovah see house' - Nollywood actress in shock as she tours Jackie Appiah's mansion
Cheddar's son flaunts expensive Richard Mille watch at GIS Prom
GIS Prom '22: Here are all the photos you missed
Here are 5 African countries with the best roads
I'm sorry for accusing my son of assault - Tereo Marghuy
Police did not fire live bullets at Islamic Senior High School students – Ministry of Education