Ghanaian Muslims prepare for Ramadan
Local clerics say the fasting period is expected to start on Monday or Tuesday, depending on the first sighting of the new moon.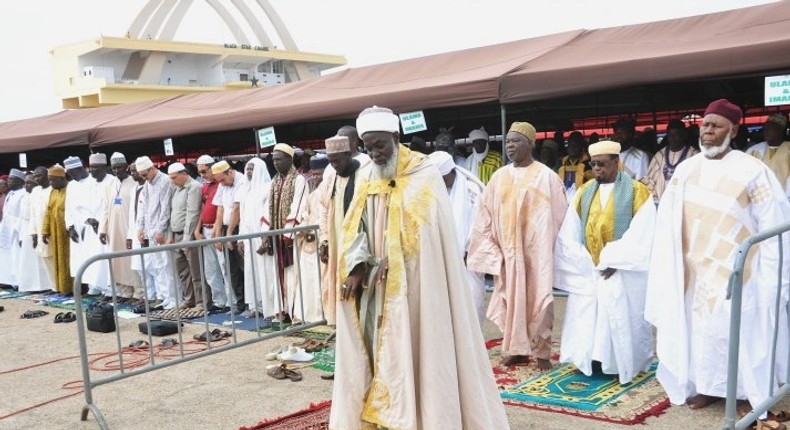 Ghanaian Muslims are preparing to observe the holy month of Ramadan.
The faithful are expected to fast from dawn to dusk during Ramadan, which lasts about 28 to 29 days, and spend more time in prayers and study of the Quran.
It is also a religious obligation and as atonement for sins.
During the period, Muslims are expected to abstain from food, eschew bad habits and indulgences like smoking and sex.
According to Abu Mohammed Abuddul Nasir Biyey, an Islamic cleric, fasting has three benefits: medical, social and religious.
He told pulse.com.gh that research has established that fasting has not only spiritual benefits but some physical implications too.
"Having taken some types of food for a year, you have to clean the system. And today, science has proven that after the 30 days fasting, the human system is well cleaned, particularly those who normally take only fruits during this 30 days," Biyey said.
On the social benefits, he explained that people who do not do good before Ramadan change from their bad ways.
"They change their attitude, they show kindness to other people," he added.
Touching on the spiritual benefits, he explained fasting is Allah's.
Biyey said: "For fasting, Allah is the only witness because people can fast , hide and eat. And no one will see them. So Allah said fasting is his. He is going to reward the fasting. So it has a huge blessing in the sight of Allah."
Biyey noted that fasting has some regulations. "Fasting is such a way that you don't speak nonsense, you don't insult, you don't talk rubbish, and you don't say unnecessary things."
According to him, when you are fasting, your entire body is also fasting: hand, leg, mouth, eyes, nose, ears and head.
JOIN OUR PULSE COMMUNITY!
Recommended articles
Court orders lady to pay $80,000 to man for dumping him after he paid her school fees
Actress Benedicta Gafah ties the knot
Guest house boss shoots customer for complaining about malfunctioning TV
10 trending kente styles that took over the 'gram in January
German firm invests Sh350 million in Kenya to make the country a leading distributor of its product
East Africa continues to experience an impressive intra-trade growth trajectory
CHAN 2022: Ghana awarded 3 points, 3 goals due to Morocco pull-out
Missing twins saga: 37 Military Hospital apologises to couple …claims scans were incorrect
Police arrest 34 prostitutes in Tema, court grants each one GHC5k bail