Kwabena Agyei Agyapong
Kwabena Agyei Agyapong was born on 6 March 1962, in Kumasi, Capital of the Ashanti Region of Ghana. He was the son of Justice Kwadwo Agyei Agyepong, one of three prominent Ghanaian judges who was abducted and murdured during the early years of Ghana's Provisional National Defence Council. (PNDC).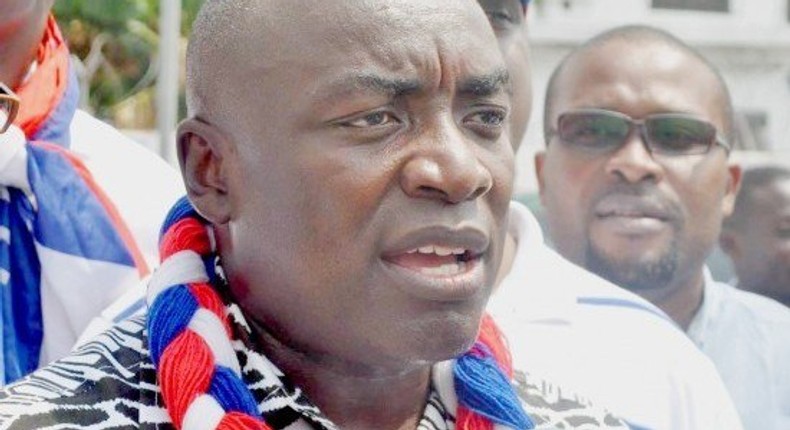 Kwabena Agyapong is married to Lawrencia Agyapong and has three children.
Kwabena Agyapong is Ghanaian Civil Engineer, Politician and Sports Journalist and the current General Secretary of the New Patriotic Party.
He became active in Ghanaian politics when Ghana re-entered constitutional rule after over a decade of Military rule. He played roles in the campaigns of NPP Presidential Candidates Albert Adu Boahen in 1992, John Kufuor in 1996. He also played a role in Nana Akufo-Addo's campaign to win the presidential nomination in 1998 but subsequently played a role in the overall party effort during the 2000 General election which was won by John Kufuor. He was involved in this again in the year 2004.
He served as the Press Secretary to the President of Ghana John Kufuor from 2001 to 2006. Kwabena Agyapong was one of 17 aspirants who contested for the party's nomination to replace John Agyekum Kuffuor as Presidential candidate for the 2008 Ghanaian General Election.
In 2014, Kwabena Agyapong stood for the position of General Secretary for the Party and won. However, he and the party's chairman, Paul Afoko faced a lot of resistance in trying to do their duties. Secretary for the New Patriotic Party.
JOIN OUR PULSE COMMUNITY!
Recommended articles
Here are the businesses, bank accounts and properties allegedly owned in Sir John's will
Why older men date younger women: Here are 5 real reasons
Georginio Wijnaldum: Why I dropped my Ghanaian surname 'Boateng'
Top 10 happiest countries in Africa in 2022
Aisha Modi gets fans talking over flashing nipples in 'Buga' challenge (WATCH)
Alphonso Davies breaks up with footballer girlfriend Jordyn Huitema
Thomas Partey steps out with Moroccan girlfriend Sara Bella
Here are the top 10 African countries that smoke the most cannabis
Why do single women find married men attractive for relationships?