Dancehall artiste to collaborate with Bukom Banku
Bukom Banku in a video indicated that he would love to collaborate with Shatta Wale since they are all Gas and the two most important personalities in Ghana.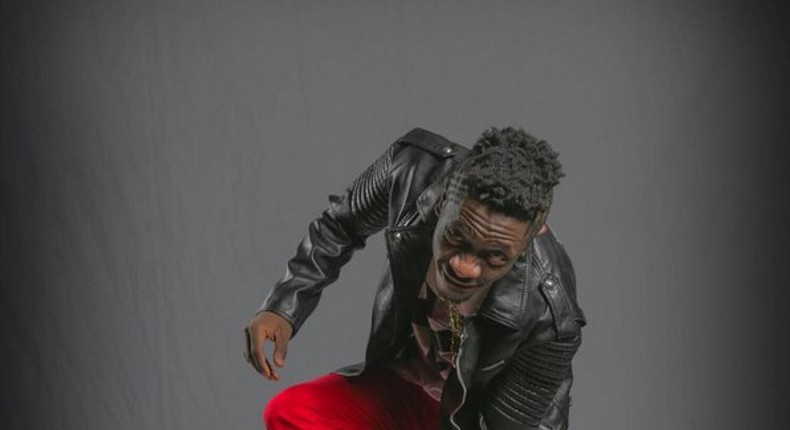 The boxer sang further sung what he considers the hook of the song and added that he will continue bleaching to the extent that President Mahama and his ministers all see him as a very fresh guy.
According to Shatta Wale, many Ghanaians would love to hear them on a song and that has informed his decision to collaborate with Bukom Banku.
"You know Bukom Banku is part of the arts. I always tell people I like working with people in the arts. He's called me; I've called him and we are planning on a day to record. I'm getting calls from all over Ghana so I feel what the people want is what we give them. People should watch out for the African Mayweather and the African Dancehall King" he said on Pluzz FM's AM Pluzz.
Bukom Banku has been making headlines for a number of reasons. The boxer before trending for bleaching his skin had been in the news for physical assaults.
In 2010, he allegedly assaulted his wife with whom he has two children and his brother-in-law, Theophilus Osei Duodu. The boxer confirmed in an interview with Delay that he beats his wife when she misbehaves.
He is also said to be intimidating residents of Bukom and assaulting women who offend him or refuse his sexual advances.
JOIN OUR PULSE COMMUNITY!
Recommended articles
Court orders lady to pay $80,000 to man for dumping him after he paid her school fees
Actress Benedicta Gafah ties the knot
Guest house boss shoots customer for complaining about malfunctioning TV
10 trending kente styles that took over the 'gram in January
German firm invests Sh350 million in Kenya to make the country a leading distributor of its product
East Africa continues to experience an impressive intra-trade growth trajectory
CHAN 2022: Ghana awarded 3 points, 3 goals due to Morocco pull-out
Missing twins saga: 37 Military Hospital apologises to couple …claims scans were incorrect
Police arrest 34 prostitutes in Tema, court grants each one GHC5k bail