Don't remember me when I'm dead; I don't want people fixating on the past -Wutah Kobby
Ghanaian singer Wutah Kobby has expressed his desire not to be remembered once he passes away.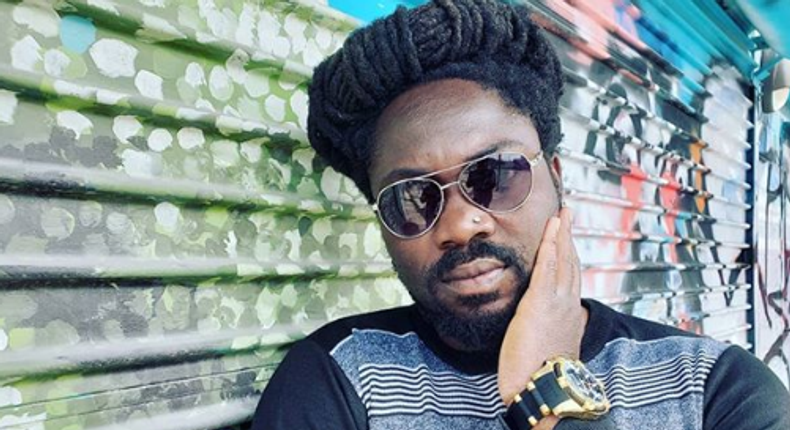 In a recent interview with Amansan Krakye on Property FM, the 40-year-old artist elaborated on why he holds this perspective.
When asked about what he would like to be remembered for after his death, Kobby made it clear that he prefers people to focus on the present rather than dwell on the past. He emphasized his wish for others to experience and appreciate the current moment.
"I don't want to be remembered when I'm gone, but if I were to be remembered, it would be for bringing happiness. Through my music and lifestyle, I have always aimed to spread joy to those around me. However, I don't want people to become fixated on the past," Kobby shared during the interview.
He went on to explain that many individuals struggle with an overwhelming sense of memory and imagination, which prevents them from fully embracing the present.
Some people continue to suffer from events that occurred years ago, but since those events cannot be changed, Kobby questions the purpose of dwelling on them.
In conclusion, Wutah Kobby firmly believes that people should let go of the past once he is no longer alive and focus on the present instead. By encouraging others to live in the moment, he hopes to alleviate the burden of carrying unnecessary baggage from the past.
Recommended articles
I won't succumb to indecency to sell my music – Adina
'Manifest is a better rapper than Sarkodie' – Samini
I probably would have been an occult if I hadn't met Bullet – Wendy Shay reveals
Abena Korkor and Shatta Wale share kiss at Medikal's album listening [VIDEO]
Sister Deborah stuns in African Garments at Paris Fashion Week 2023
iMullar Sound System: All you need to know about the thriving music and fashion community
Kuami Eugene speaks on criticism of his fashion choices, says he has family to feed
'It's too early to complain over credit of songs' - Sleeky tells Kuami Eugene
Stop blaming Bullet; those who wanted to kill me know themselves - Wendy Shay reveals