Shocking details behind couple's divorce exposed
Did Gavin Rossdale cheat on Gwen Stefani with a gay lover named Marilyn? Find out more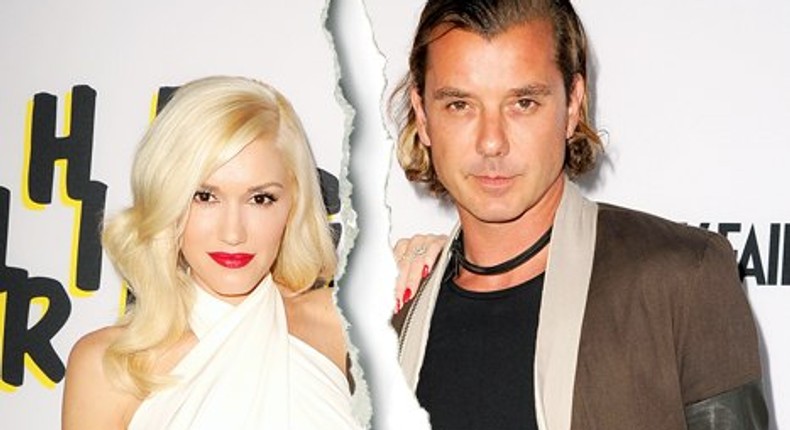 In an exclusive interview with Radar Online, cross-dressing pop star – Marilyn – said the couple had struggled for yearsand Rossdale opened up about his marriage to Stefani in an hour-long intimate phone call shortly before the couple took their divorce news public. But he says tensions were bubbling for much longer.
"It really isn't that surprising. This has been going on for years. Well done to them for trying so long!'' Marilyn told Radar.
Marilyn further claims Rossdale has many "issues" surrounding his sexuality and the history of their affair. After a passionate gay relationship in the early 1980s, Rossdale dated women after finding fame. When Marilyn exposed their affair in 2009, the Bush front-man denied the relationship, before admitting he had lied in 2010.
"He called our relationship an experimentation, indiscretion of youth," Marilyn sniffed. "Our experiment went on for five years! If you don't live in your own truth, whatever it may be, how can you be happy? You're not at peace with yourself.... Stefani didn't want to know or acknowledge certain things about him," he claims. "She wanted to edit his past and he wanted to as well. But how do you go into a relationship and not be 100 percent honest? You can't have an ongoing stable relationship being untruthful or unaccepting. I just don't get it.''
JOIN OUR PULSE COMMUNITY!
Recommended articles
Detty December Calendar: 20 events in Ghana to attend this December
Ghana's Gospel industry is full of hypocrisy – Patience Nyarko
'God elevated me to marry Agradaa, I don't care what people say' - Asiamah scolds critics
Don Little reportedly arrested by police for knocking down a motor rider with his car
My accident was a spiritual attack meant to kill me – Sonnie Badu claims
Yvonne Godswill packs Ghana Jollof to Nigeria, says 'I disagree with Hilda Baci' [Video]
I don't depend on my husband for basic things – Nana Ama's secret to a successful marriage
Nana Agradaa drops hint on how some MPs, Ministers rely on Chinese drugs for long sex
Sammy Forson quits Joy FM