Shatta Wale is a poor person - Prince Williams
Ghanaian actor, Prince Williams has featured in many local commercials including Kingdom Ginseng Capsules, Magic and Yaripa Rice, Miksi Cocoa drink and others.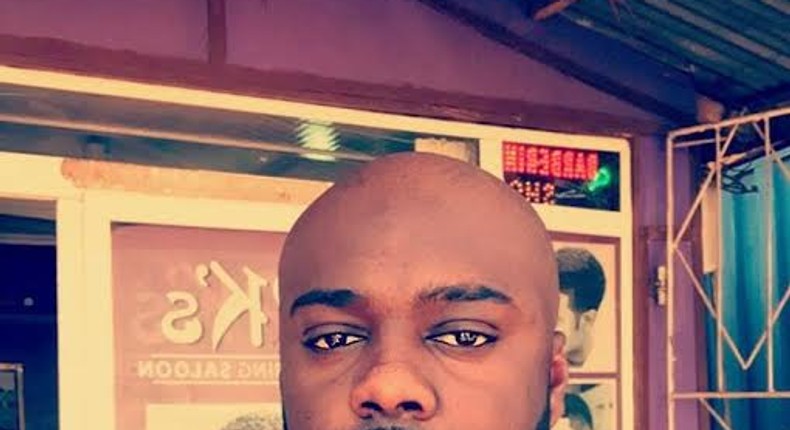 Ghanaian actor, Prince Williams says self acclaimed Dancehall King, Shatta Wale is a poor person.
The actor has reacted to a viral video which has musician Shatta Wale talking about his mother being poor, talking to TMGHLive.com he said his mother doesn't work with AMA neither is she AMA, so why is the Shatta Movement boss accusing her falsely?
He added that the green belt zone where Shatta Michy's pub is located happens to be part of the unauthorized structures along that lane, so if Shatta Wale should say that on the radio then he thinks Wale should rethink and find a better excuse than pointing false fingers.
Touching on the assertion that his mother is unhappy he insisted that its only poor people like Shatta Wale that can just go about talking ill about people whose wealth and lifestyle he knows nothing about.
Prince William added that even if his mother was poor she wouldn't be as poor as he Shatta Wale is and everyone that knows her can attest that she is an industrious entrepreneur.
From our checks, we realized Prince's mother owns series of companies ranging from real estates construction firms, car rentals and several diverse businesses which are legitimate.
Prince William started his career in the hit TV series Sun City where he played the role of a University student on campus and the cousin to screen goddess - Juliet Asante ever since he has become a household name.
Having featured in uncountable television series and movies including Stalemate, Bank Chronicles, House of Gold, Single and Married, Victims, Broken Wing and Cartel, Pepper, Push too far, Wrong Target, The Pledge, Wipe My Tears, Bloodline, Redline, Jackie Goes To School, Dear Linda, My Taxi Driver, Contract, Jack And Jill etc.
He has also featured in commercials such as Kingdom Ginseng Capsules, Magic and Yaripa Rice, Miksi Cocoa drink and much more.
JOIN OUR PULSE COMMUNITY!
Recommended articles
'I will not marry again in my life' - Xandy Kamel speaks on first failed marriage (WATCH)
'My body has nothing to do with you, what matters is the music' - Sefa to critics (WATCH)
'A bachelor above 35 years is bisexual' - Princess Shyngle
Gyakie is the most streamed female Ghanaian artiste on Spotify
Mona Gucci reacts to court ordering her to pay Yvonne Nelson Ghc500,000
Quiz: Test your knowledge on Ghana Grammy history
Popular 'Home Alone' house listed for rent this December
'Pay Yvonne Nelson GH500,000' - Court orders Mona Gucci for defaming the actress
'The church also finds you boring' - DKB chides Sister Derby