Gifty Anti and husband outdoor 'royal baby'
Gity Anti and husband Oyekechire Ansah Kwaw have outdoored their first child nearly two weeks after birth.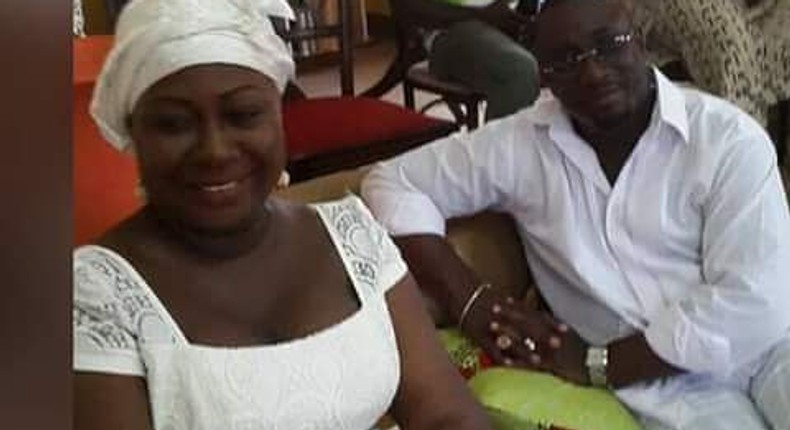 Radio broadcaster Gity Anti and husband
The baby girl was named 'Princess of Adumasa' as earlier revealed by the couple. Her naming ceremony took place at Adumasa in the usual traditional customs.
Gifty Anti welcomed her first child on Friday, August  11, 2017. The 47-year-old broadcaster delivered a bubbly girl at an undisclosed medical facility in Accra.
Gifty has been discreet about her pregnancy but was seen heavily pregnant months ago to stoke media interest in the baby's arrival.
Gifty's first child becomes the fourth for her husband, Oyekechire Ansah Kwaw, the Chief of Adumasa Traditional Area in the Asuogyaman District of the Eastern region.
The traditional ceremony between Gifty Anti and Oyiakehyire Nana Ansah Kwao IV took place on October 15, 2015 in the Eastern Region.
Ghanaian personalities including Former President Kufour, Former Deputy minister for Tourism, Culture and Creative acts, Dzifa Gomashie, actress Beverly Afaglo, Minister Ursula Owusu, Mama Christie Doe Tetteh were present at the event.
Recommended articles
I had to lie about my roots just to secure jobs – Dancegod Lloyd
I don't understand why we celebrate the dead more than the living - Ofori Amponsah
'Shatta Wale knows my house and my number' - Michy denies hiding son from his father
Nedu confesses to supporting cheating in marriage
Cecil Duddley Mends sweeps 2 top awards at 2nd National Brands Innovation Awards
RYLTY shares attractive Alté collab with producer, Zodivc
5 Ghanaian music groups who owe Ghanaians one last hit song
John Dumelo speaks on his relationship with Fred Nuamah; says he feels betrayed
Family of late Akwaboah Snr. holds one-week memorial [PICTURES]