The cow and chicken have feelings too – Okyeame Kwame on why he doesn't eat meat
Ghanaian legendary rapper,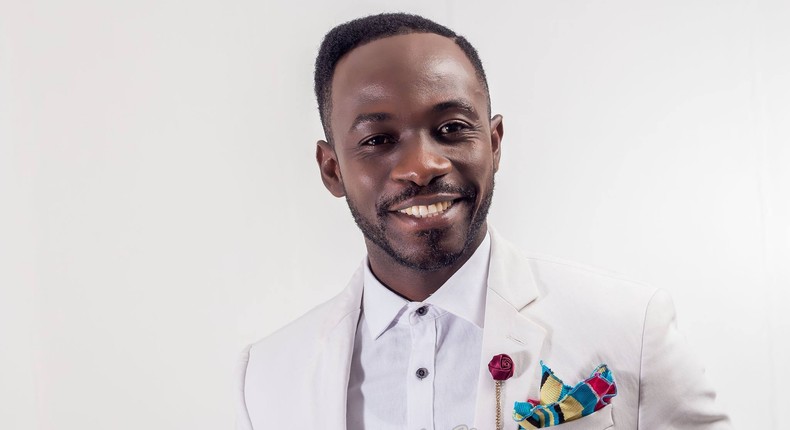 Okyeame Kwame has revealed that he has been a vegetarian for six years and a vegan for two years.
According to the 'Made In Ghana' advocate, he realised that animals feel just as he feels. And if he doesn't want to be killed and eaten, animals don't want to die and become food for somebody.
Speaking to Giovani on 3FM Drive, he explained that his decision to adopt a vegan lifestyle was not an easy one. He had to give up some of his favorite foods, including beef and cow meat, and had to learn to cook vegan meals that were both delicious and nutritious. However, he said that he has never felt better physically and mentally.
"One day, I realised that the most important thing to me is my life, and I saw the cow felt the same way. The ant feels the same way… If my life is important to me, and I want to watch my children grow, and the cow and the chicken also feel the same way, then I shouldn't eat them. I stopped."
"Yes, I'm vegan. I don't eat meat or anything from animals except honey," Okyeame Kwame clarified.
Pulse Ghana
Okyeame Kwame added that he had even turned down a lucrative fish farming deal due to his beliefs. The rapper said that he was offered a significant sum of money to invest in a fish farm but turned it down because he did not want to profit from the exploitation of animals.
Recommended articles
Forgive my misleading lifestyle, Akuapem Poloo apologizes to fans
Ziyar: Ghanaian Afrosoul sensation inspiring a new generation
No need for record label if you have money —Epixode
Ghanaians are fortunate to have you - Fella praises Medikal, says he's best rapper ever
You can't build a house in East Legon on an actor's salary- Ekow Smith Asante
Medikal left me for Fella Makafui but I'm still his 'trophy' – Sister Derby tells critics
Yankee Beatz releases his debut single 'Bestie'
Mr Eazi to go bullish on tech investment as he visits Estonia
Tina Turner's husband to inherit half of her fortune for donating his kidney to her