TT told to join Squid Game after revealing that he owes ECG GHC 8,000
Some Twitter users have told Ghanaian veteran actor Psalm Adjetefio, popularly known as TT, to join Netflix series "Squid Game" after revealing that he owes Electricity Company of Ghana (ECG) an amount of GH¢8,000.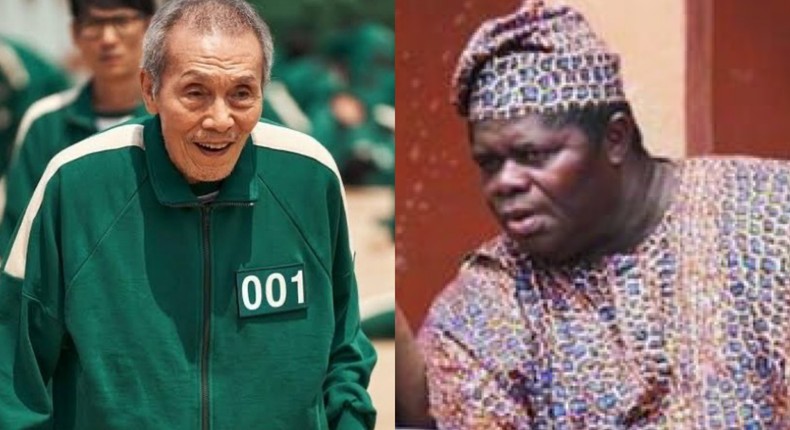 A few days ago, the "Taxi Driver" actor disclosed in an interview that he can't pay his electricity bills.
TT told Citi TV that officials of ECG initially brought a bill of GH¢4,500 — a piled-up figure he owed over a period of time.
He said he had earlier paid a bill of GH¢2100, presented to him by the power distribution company.
"They came to disconnect my electricity. They said I was owing GH¢4,000. How? You've not been bringing us bills, so what are you saying? They said, 'well, you are owing. We went to the ECG office and I said what kind of job is this? You've not been bringing us the bill, and now you are telling us we are owing [this much] and you've come to disconnect us," he told Citi TV.
"When I thought I had cleared the whole thing, my son came and said that all that we've been paying was 'estimated bill' and that they had brought the proper bill which is GH¢ 8,000," he lamented.
Reacting to the interview, some Twitter users have asked the actor join "Squid Game" — Netflix's record-breaking hit series.
"The way this man dey owe dier he for join Squid Game season 2," Twitter user 'et_or_' said.
Another user said: "He would be useful in the tug of war but how to survive RED ,GREEN LIGHT ,go be the problem."
"Light bill nkoaa 80 million….yoo endierr nbs water bill we go see," a user said.
"He no go survive red light green light," another user added.
Recommended articles
Van Calebs: Can Ghanaian comedians move away from political and ethnic jokes?
I don't think I got married too early; I'm still pursuing my dreams -Dr Louisa
DJ Ohemaa Woyeje to attend this year's Juneteenth event in USA
'Thieves!' -Wendy Shay angrily calls out colleagues for stealing her melodies
Wode Maya's 'goldmine' YouTube channel generates $30,000-$50,000 per month
I started in 2007 but the money finished; Agya Koo speaks on viral Kumasi mansion (VIDEO)
Burna Boy takes London by storm with epic concert
Taking money from women can be dangerous; you can die early – Strongman advises men
Agya Koo's Kumasi mansion sets social media ablaze (VIDEO)