Rapper moves out Kylie Jenner's million-dollar mansion
Is it the end for the TV couple after a brief split on Tyga's 26th birthday?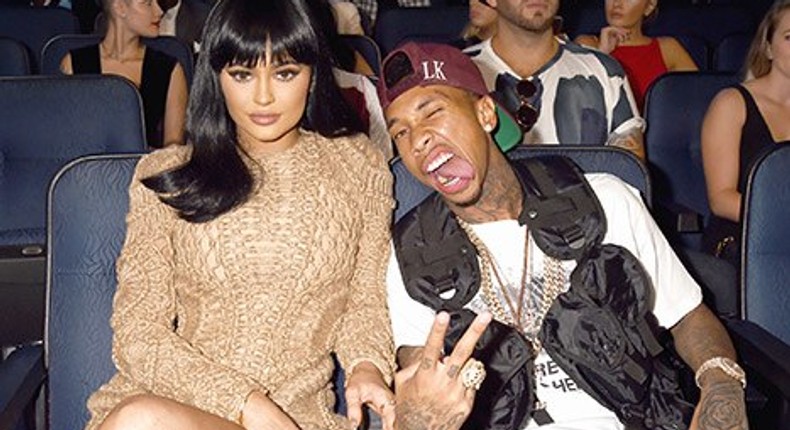 Tyga has reportedly moved out of Kylie Jenner's home after the couple's alleged split few weeks ago.
TMZ reports that things are now slowing down for the TV pair even though they appear to be back together and never officially broke up.
"They've decided things would be better if they increase their personal space by living under separate roofs. Tyga moved out of Kylie's house last week and into a rental in the Hollywood Hills," a source tells the site.
Adding that, "the two felt they were together too much and they were concerned they looked more like a duo than individuals with their own careers".
They were lastly seen together at Khloe Kardashian's home for Thanksgiving Day but before that, they were spotted leaving the American Music Awards party in West Hollywood together on November 22.
Kylie was asked if she was going to marry the 26-year-old, and in a video shared by the X17online, she could be heard quickly answering: "Yes".
Though Kylie Jenner was reportedly 'absolutely fuming' earlier this week as she dumped rapper boyfriend Tyga on his birthday, it appears the 18-year-old has since forgiven him… but she told Ellen DeGeneres on Monday, Nov,23 that "we are just hanging out".
Recommended articles
I don't think I got married too early; I'm still pursuing my dreams -Dr Louisa
DJ Ohemaa Woyeje to attend this year's Juneteenth event in USA
'Thieves!' -Wendy Shay angrily calls out colleagues for stealing her melodies
Wode Maya's 'goldmine' YouTube channel generates $30,000-$50,000 per month
I started in 2007 but the money finished; Agya Koo speaks on viral Kumasi mansion (VIDEO)
Burna Boy takes London by storm with epic concert
Taking money from women can be dangerous; you can die early – Strongman advises men
Agya Koo's Kumasi mansion sets social media ablaze (VIDEO)
I'm a man of God and not a Christian - Ajaguraja