Van Calebs: Can Ghanaian comedians move away from political and ethnic jokes?
Ghanaian event organizer, Van Calebs has complained about the kind of the jokes told by most of the popular comedians in the country.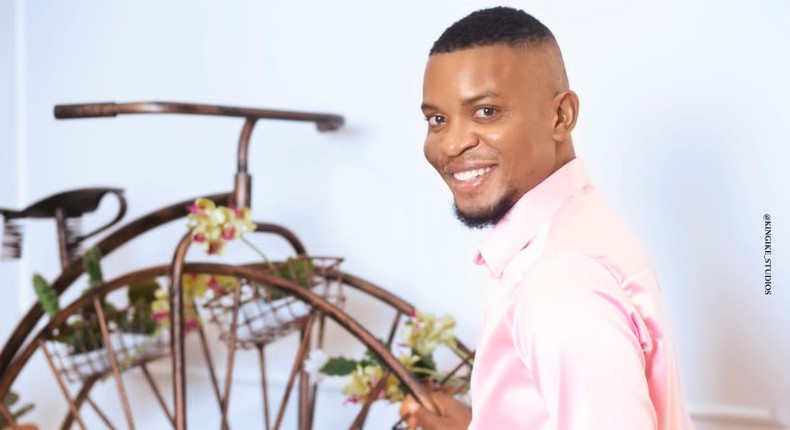 In a social media post, Van Calebs described them as unhealthy and lacking decorum.
He suggested the penchant by Ghanaian comedians for tribal-riddled comedy is a factor in their ability to cross borders.
Van Calebs recent statement was provoked by a comedy show dubbed 'Everything Is Funny' held on 27th May 2023 at Snap Cinemas in Accra.
He pointed out many of the jokes told on the night were lacking decorum and inappropriate.
"I know you want to make people laugh, but there should be some maturity in your jokes because comedy is subjective. That means, what might be funny to Kofi might not be funny to Ajovi. For instance, during the show (Everything Is Funny), one of the comedians said that, "Even Ewes go to church on 31st night".
"I mean, this is so unnecessary. And, it will gradually reinforce the already wrong perception about Ewes as 'juju' people. I also heard another joke on the night about our presidents which I thought was not funny at all.
"One was when the comedian said, "When Nana Akufo Addo takes a passport picture, his legs will appear in it". I thought that was also unnecessary because leadership has got nothing to do with physical looks", he explained.
Despite Van Calebs remarks, comedy shows in Ghana continue to fill large capacity halls in Accra suggesting that though some of these jokes might be offensive, many still enjoy them.
Recommended articles
Keeping the rap genre alive is my responsibility - Amerado
Samini calls out Sarkodie for exploiting fellow acts, details encounter with the rapper
Shatta Wale accepts 'big brother' Sammy Flex's advice to cancel his Freedom Wave Concert
Sarkodie is two-faced and disrespectful – Samini
I can't believe I fell for that 'Dr. UN Award' nonsense – D-Black mocks himself 3years on
MzVee adds her voice to #OccupyJolorbiHouse protest; says 'the gov't has ignored us'
Stop disrespecting Nana Addo and Bawumia; NPP reportedly writes to United Showbiz
AFRIMA mourns Mohbad, call for institutions in African music industries
'With the right support and investment, I can fill the O2 Arena' - Samani Dagaati