VIDEO: He didn't spend 12k on me to go to America – Efia Odo clears the air
So aside him being a coward and demon, Efia wants to tell us the guy is liar too? Apparently, Kweku Reveloe never spent 12k on her to take her to America. Every penny/pesewas went to himself.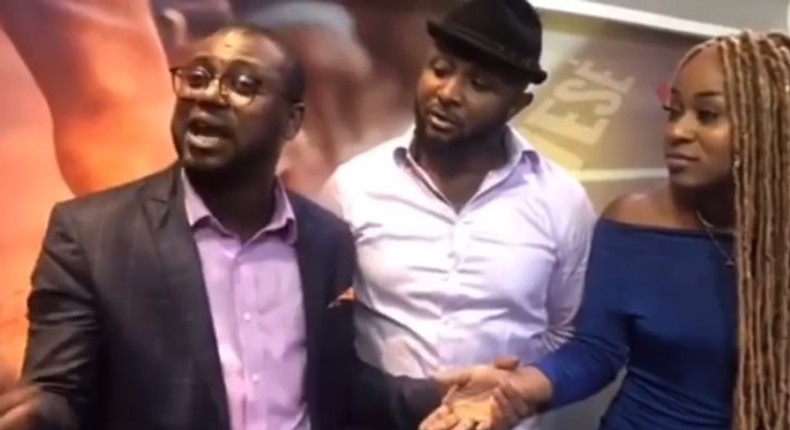 Efia Odo is back with a bang this time. And she isn't going to
We thought Kweku had shut Efia up with that menacing snap post about tarnishing her image but she can't be shut up that easily. In a series of video which I will be unveiling one after the other, Efia makes some damming accusation about her ex-boyfriend.
First of all, she says Kweku did not spend 12k to take her to American to go and see her mother. He had already planned to go to America. They just happen to go and see her mom because they were in America already for her birthday. She said, " He didn't spend 12k to see my other, he spent it on his ticket and visa to go to America."
So please, don't tag her us a gold digger. She was never about the money, it was all love according to her. Thank you.
End of Part 1. Watch out for Part 2.
Get our Top Stories delivered to your inbox
Recommended articles
Selly Galley celebrates 35th birthday in style
Usher's smooth performance at Global Citizen Festival
I need a linkup with Usher - Mr. Drew
Yvonne Nelson issues an apology to ex-Blackstar player Stephen Appiah and teammates
Mark Okraku-Mantey encourages more collaboration between Ghana and Nigerian musicians
The Binge List: Ghanaian movies that made their way to Netflix
Audiomack reinforces its commitment to supporting the growth of African Artists
M.O.V releases 'Coded' with official video featuring SmokeyBeatz (WATCH)
Rocky Dawuni releases new single "Neva Bow Down" featuring BLVK H3RO