Tom Hanks is Robert Langdon in new trailer [video]
"Inferno" is a sequel to "Angels and Demons", and features Tom Hanks reprising his role as Robert Langdon. Watch first trailer.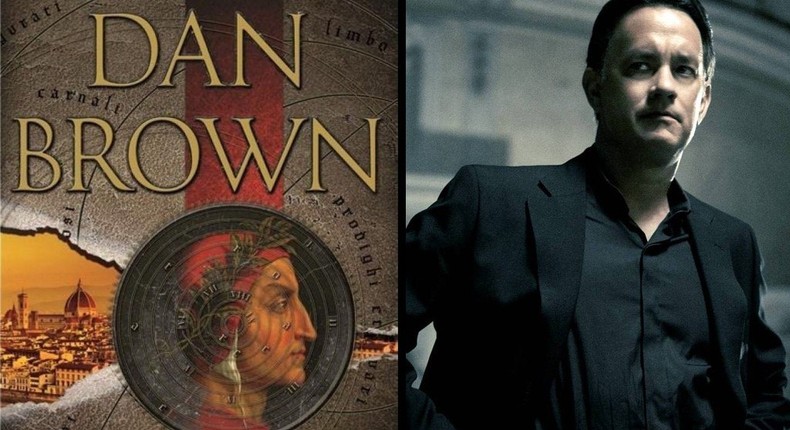 Sony Pictures is out with a new trailer for its upcoming mystery thriller film
Directed by Ron Howard and written by David Koepp, the upcoming movie is based on 2013 novel of the same name by Dan Brown, and is the sequel to "Angels and Demons."
The movie stars Tom Hanks reprising his role as Robert Langdon, alongside Felicity Jones, Omar Sy, Sidse Babett Knudsen, Ben Foster, and Irrfan Khan.
Robert Langdon awakens in a hospital room in Florence, Italy, with no memory as to what has transpired over the last few days. He suddenly finds himself, again, the target of a major manhunt. But with the help of Dr. Sienna Brooks, and his knowledge of symbology, Langdon will try to regain his freedom, and lost memories, all whilst solving the most intricate riddle he's ever faced.
The franchise launched with "The Da Vinci Code" in 2006 and continued with "Angels and Demons" in 2009.
Filming kicked off on April 27, 2015 in Venice, Italy, and wrapped on July 21, 2015 in Budapest.
In July 2013, Sony set "Inferno" for a December 18, 2015 release, but rescheduled as a result of its clash with  "Star Wars: The Force Awakens."
"Inferno" will be released on October 28, 2016.
Get our Top Stories delivered to your inbox
Recommended articles
People mistake me for Nigerian but I enjoy the attention - Camidoh
He has been a great inspiration to me- Akwaboah gives Sarkodie his flowers
They fought honourably – Anne-Sophie Avé on Ghana and Portugal's match
Waka Waka to Ghana Black Stars - Here are iconic songs to enjoy during the World Cup on Audiomack
Homemade bleaching creams and their negative side effect
'Odo Kakra sika Kakra' singer says he didn't make money from music because of love
'It's sad and shameful to take off Kudus at a crucial time' - Nana Aba schools Otto Addo
'Shame on you, that penalty was cheap' - Habiba Sinare calls out Ronaldo and FIFA
Tony Amani's new single 'Melody' with Sarah Tobi is a beauty to behold