She said 'Yes!' Check out 5 things that happened on episode 2
She said 'yes!' If the last episode of 'Scandal' didn't leave you shocked, then nothing else would achieve that on show. Check out 5 things that happened on show.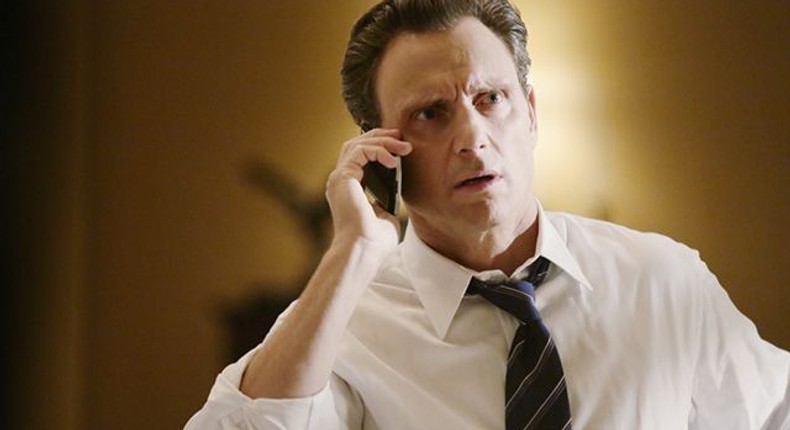 From events of the second episode which aired on Thursday night, Shonda Rhimes is set to make this season a dramatic one.
Check out five important things that happened on show last night;
1. Thanks to Sally's self righteous act, the whole world officially knows about Fitz and Olivia, and as usual, Olivia left the White House, telling Fitz not to call her again.
2. "The President's about to get Poped" were Abby's words to Elizabeth as everyone tried to fix Sally Langston's allegations against Fitz and Olivia.
Turns out that Olivia wasn't in the mood to fix the scandal, as she decided to work instead by picking an event.
3. Don't you just love the way Mellie makes proper use of situations? The senator found her way back to the White house, demanding for an apology from Fitz.
According to her, she would help Fitz fix the situation, if only he would let her back to his life, and let them both work as a team.
4. After much talks, Abby finally convinced Fitz to bring back Mellie, and fix the whole mess. Fitz sent a voice message to Olivia, saying he loves her too much to let her run from the world, so he's bringing back Mellie, and giving her back her life.
Fitz and Mellie scheduled an interview to assure the world that there are still together , and then deny Sally's allegations.
5. Seems Olivia doesn't want the peace after all. After a long wait, she finally said 'Yes.' Olivia got back to her home to meet the press. She was asked "Were you ever Fitz mistress?'
And she said the word that would definitely make the whole difference - 'Yes'.
Have you seen the episode? Do you think Olivia should have said 'Yes?'
JOIN OUR PULSE COMMUNITY!
Recommended articles
Blacko takes spotlight as the most streamed Ghanaian artiste on Boomplay in 2023
I was paid GH₵20 for a movie role in my early days in the 70s – Fred Amugi
I taught English, Twi, Geography and History in school – Diana Asamoah reveals
Hilda Baci tastes Ghana Jollof again and now says 'it's nice' after previous backlash
Osofo no gospel artist? - Sonnie Badu's Spotify Wrapped gets social media talking
It's cocoa season, my Mahama 2024 campaign song is ready - Nacee
God will make Dr Bawumia president - Evangelist Diana Asamoah declares (VIDEO)
Black Sherif declares 'so much love' for Kwesi Arthur
If celebrities abroad are allowed to pick political sides; why can't I? - Diana Asamoah