GHAMRO threatens to sue Akosua Agyapong for spreading false rumours
The Ghana Music Rights Organisation has issued a warning to drag veteran highlife musician, Akosua Adjepong to court for spreading false rumours against the organisation.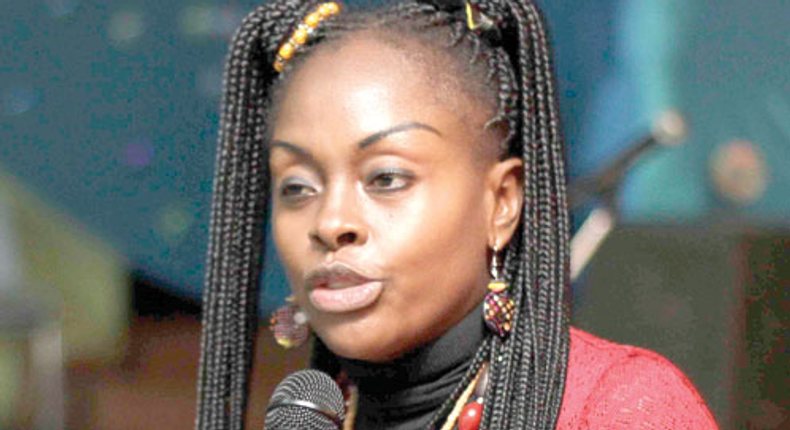 GHAMRO board member, Diana Hopeson, disclosed this whilst speaking in a radio interview with Rainbow Entertainment.
Diana Hopeson explains that the allegations by other GHAMRO members particularly Akosua Adjepong has contributed to the current woes of the delay of its licence to operate.
"Aside from that, some members who continue to spread false rumours about the organisation will continue to make false claims. Some of them, notably Akosua Adjepong, advise businesses not to pay royalties.
"It demonstrates her aversion to GHAMRO. She is the greatest person to explain to you what she is doing and why she is doing it. GHAMRO is prepared to go to court this time because whatever she is doing is impacting GHAMRO," she added.
Pouring out her disappointment, she continued that Akosua Agyapong "keeps spreading false rumours that we are operating illegally, so we are prepared to take her on legally. She wants to be in charge, therefore she is on a mission to ruin us, but when elections come around, she does not file to run.
"She is also aware that what she does disqualifies her because our laws state that dragging the name of the organisation through the dirt may result in a penalty, which is why she rarely files. We have repeatedly requested that she appear before us to reply to matters, but she has failed to do so. Unfortunately, she is not interested in the organisation's success," she said.
The warning from Diana Hopeson comes after Akosua Adjepong urged the office of the Attorney General to close down GHAMRO, claiming that the operations of the interim management committee were illegal.
According to Akosua Agyapong, the interim management committee with Rex Omar as Chairman was working illegally as their mandate was not backed by any law.
The veteran singer out that the office of the Attorney General hadn't renewed GHAMRO's licence so those at the helm of affairs had no business running the organisation.
While GHAMRO was hopeful of its licence being renewed, things rather seemed to have gone sour for the organisation when Rex Omar, Executive Director of the Interim Board disclosed at a press conference on Thursday, June 1, that the Attorney General declined to renew their licence.
Recommended articles
'God is alive, I'm being careful,' Black Sherif reacts to Nigel Gaisie's doom prophecy
I broke into mainstream industry without a record label - Gasmilla
I'm too pretty to be single – Agradaa finds another man weeks after divorcing husband
Music is an attention-based game; artists always lie for numbers — EL
Neither Stonebwoy nor Shatta has booked to use the Stadium- National Sports Authority
M.anifest pays nostalgic homage to 'Hip Hop at 50' in new freestyle
5 cheek-hurting videos of Black Sherif that show he could succeed at comedy too
'Liar' - Chief Stylz defends Stonebwoy after Shatta accused him of sabotaging his show
Shatta Wale threatens to slap Stonebwoy over Accra Sports Stadium show, here's why