Meet free SHS student who's got part-time job as she waits for colleagues in the gold track to vacate
A sixteen-year-old student of Ada Technical Senior High School in the Greater Accra region has who happens to be a part of the gold track has chosen to get employment to raise money for her extra classes while she stays home waiting for her colleagues in the green track to study for about three months.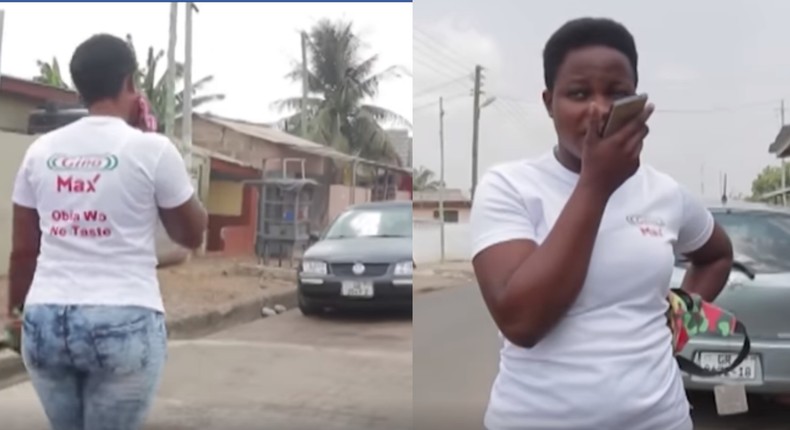 The shift system is meant to enable all students who qualify for Senior High School to get enrolled in the face of inadequate infrastructure to accommodate the high number of beneficiaries.
In a TV3 news report, Ivy Lartey said her Uncle advised her to use the three-month stay-at-home period to work and raise funds while she waits for her turn to resume school.
Ivy and her fellow students on the gold track vacated on December 19, 2019, and are expected to resume on March 1, 2020.
She described the shift system as stressful, saying it is not enjoyable to stay home for almost three months while others are in school.
Currently, she works and earns a daily wage of between forty to fifty Ghana cedis but she is not fulfilled because she yearns to attend extra classes, but her parents do not have the wherewithal.
The GES's earlier promise to organise extra classes for double-track students when on vacation but that seems to be in limbo.
Watch the video report below:
JOIN OUR PULSE COMMUNITY!
Recommended articles
Three Town SHS final year student jailed 4 years for stabbing teacher
Fake Nigerian lawyer who's practised for 10 years arrested during cross-examination (video)
Uneasiness in Uganda's parliament as Speaker vows to name MPs who impregnate and abandon girls
20-year-old lady who sued doctor for allowing her to be born has won the case
Kenyan court grants divorce to wife after husband stopped working, saying it was God's direction
Man arrested and taken to court for stealing Bible
Primary pupils mould blocks to build single room for mum of their mate who died of tumour
Man walks boldly to police, confesses to killing wife and 4 kids: "Detain me for 6 months"
22-year-old lady says she's had 2-year intensive training on kidnapping, robberies and bombs