Neighbour pours hot water on woman following disagreement
Lydiah Ochanda is reported to have been attacked when she went to ask why her neighbour's child had beaten her daughter.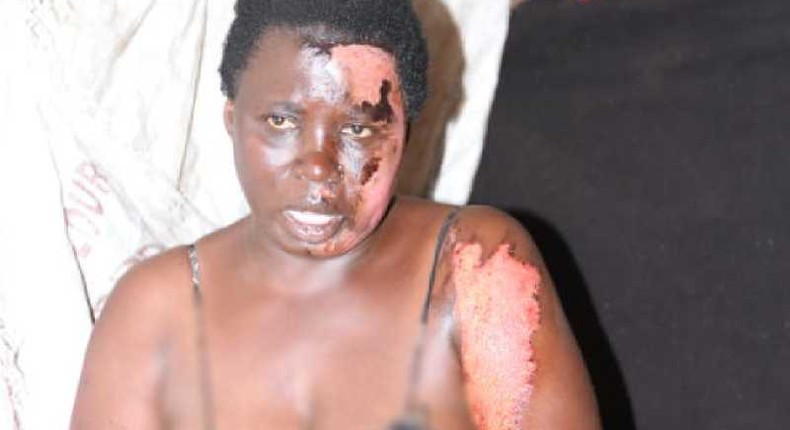 A 35-year-old woman Kenyan has been injured with hot water following a row with her neighbour.
The mother of five who sustained severe burns on the left side of her face and hand, was initially taken to a local hospital and later transferred to Kenyatta National Hospital for specialised treatment.
She said her only crime was that she had gone to follow up on complaints by her four-and-half-year-old daughter that she had been beaten up by the neibhour's 10-year-old boy.
"When I knocked on the door and called out my neibghour, the door was opened and I was dragged inside. The woman then poured hot water on my face as she repeatedly hit me on the head with an object, which looked like a panga," she said.
By the time she managed to escape from her attackers, she was bleeding and  her face was scalded.
Reports suggest her assailant have been picked up by the police.
JOIN OUR PULSE COMMUNITY!