Millionaire's son sets Ferrari on fire
A spoilt 20-year old just burnt the gift his father gave, a Ferrari, in order to get a new luxury car.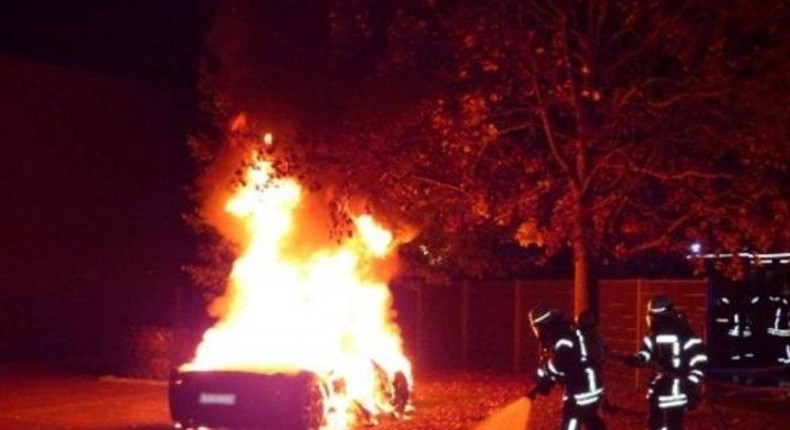 There is an outrageous case in Europe involving a 20-year old and a burnt Ferrari.
In a desperate bid to get a new model, the millionaire's son set fire to a Ferrari 458 Italia given to him by his father.
He did this in order to use the insurance money to upgrade to a new model.
According to a Swiss publication, 20 Minutes, this scheme was plotted in March, 2014 when the 20-year-old visited a dealership.
He went to get his Ferrari valued in order to trade it in for a new model, possibly the 458 Speciale.
Unfortunately, the quote he received was $193,500, apparently not enough to cover the cost of the new model, so one of the dealers suggested he destroy his car in order to claim the value, thus, the horrible plan was born.
The three accomplices, including a person working at the dealership, crossed the border into Germany to do the dirty deed.
They could have gotten away with this despicable act, if not for the security footage and telephone recordings that led to the prompt arrest of those involved.
His punishment was 22 months of probation and a fine of $33,000, the other accomplices received probations of between 14 and 16 months each.
When asked for the reason for his actions, the 20-year-old said he did not have the courage to tell his father that he no longer liked his gifted Ferrari.
The millionaire's son is said to have had 14 other cars (including a Lamborghini) at his disposal in addition to a property portfolio worth close to $30 million and a monthly allowance that fluctuated between $5,000 and $10,000.
JOIN OUR PULSE COMMUNITY!